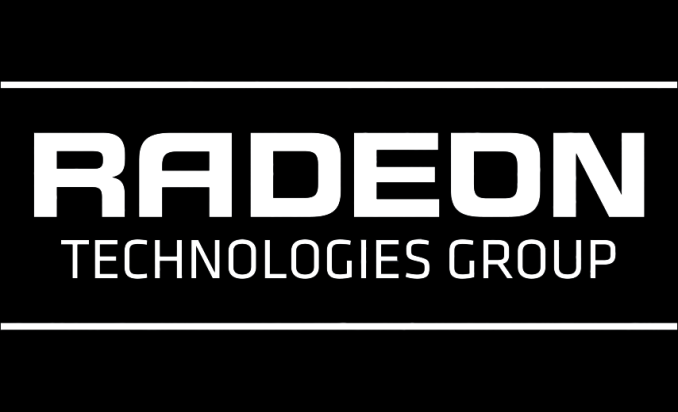 With the annual Electronic Entertainment Expo once again upon us, this week has been a flood of gaming hardware and software news. On the PC front, AMD is once again sponsoring PC Gamer's PC Gaming Show, and while the company isn't making quite as large of a presence this year – having just announced a bunch of tech at Computex – AMD is still attending E3 to tease a bit of hardware. Announced in a press release that's going out at the same time as the PC Gaming Show starts, AMD is very briefly teasing the next two Polaris-based Radeon cards: the Radeon RX 470 and the Radeon RX 460.
AMD previously teased the Radeon RX 480 back at Computex, and with that card not shipping until the end of this month, the RX 470 and RX 460 are even more brief teases, essentially amounting to AMD confirming that they will exist.
As you can assume from the numbers, the RX 470 and RX 460 will slot in below the $199 RX 480. AMD's press release specifically notes that the RX 470 is a "refined, power-efficient HD gaming" card. Whereas the RX 460 is a "a cool and efficient solution for the ultimate e-sports gaming experience." These are no further details such as performance, specifications, or pricing, so this is a true teaser in every sense of the word.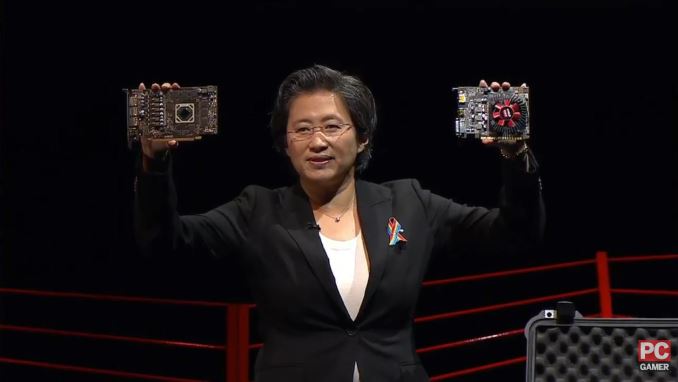 Based on their admittedly short descriptions, it sounds like the RX 470 and RX 460 will slot in to very similar positions as the R7 370 and R7 360 respectively, as these are the same markets AMD pitched those cards at. This would make the RX 470 a budget 1080p card, while RX 460 is pitched specifically at MOBA players and the like, as those games have relatively low system requirements. Lower-end cards of this nature have also proven very popular in China, where MOBAs are especially popular and the pricing is better aligned with what most consumers can afford.
For what it's worth, those cards launched at $149 and $109 respectively, so that may give us a ballpark idea of what to expect. Note that AMD only has two Polaris chips – the larger Polaris 10 and the smaller Polaris 11 – so it's not clear how AMD may split these up. Historically, Radeon x60 cards have been based on chips that have been prevalent in smaller, mid-performance laptops.
On that note there's one last passage from AMD's press release I want to point out. In reiterating their talking point about bringing "console-like" performance to thin and light laptops, AMD's release mentions that Polaris offers "exceptionally low power and low-z height." Like everything else, no further details are provided, but I don't suspect this is the last we've heard of this point. Having seen a very early Polaris 11 last December it's definitely a small chip, and it sounds like AMD focused not just on package size, but thickness as well. Z-height is not something I've previously paid attention to, so I'm not immediately sure how thick AMD's last-generation chips were, or whether this has been much of a problem on a competitive basis.