System Performance
Following our Snapdragon 855 device overview, we should be relatively familiar with how the Xiaomi Mi9 performs. The chipset is by now a very well known component and various devices with the silicon will only ever differ by the software stack implementation by the vendor.
In Xiaomi's case in the Mi9, I didn't see anything particularly standing out for the phone, performing quite well but also not particularly distinguishing itself as being among the best nor worst performers amongst its Snapdragon 855 siblings.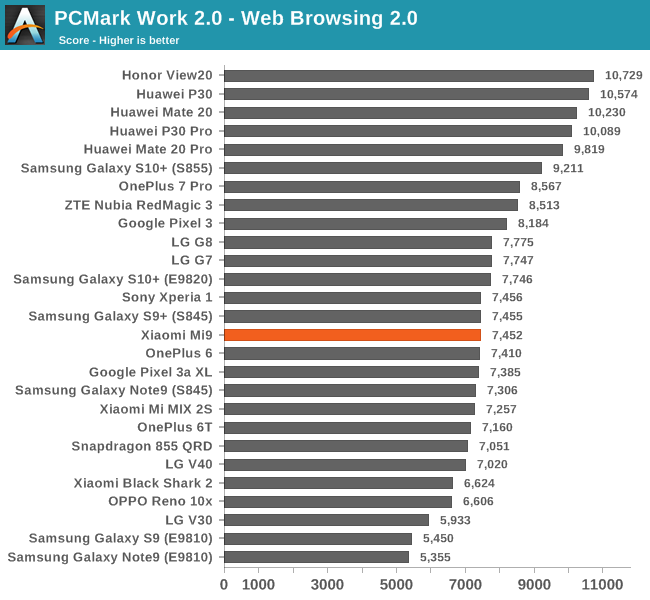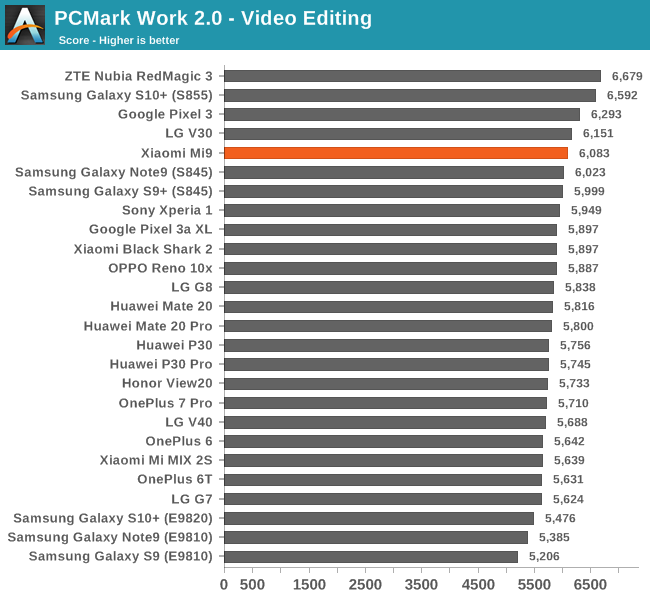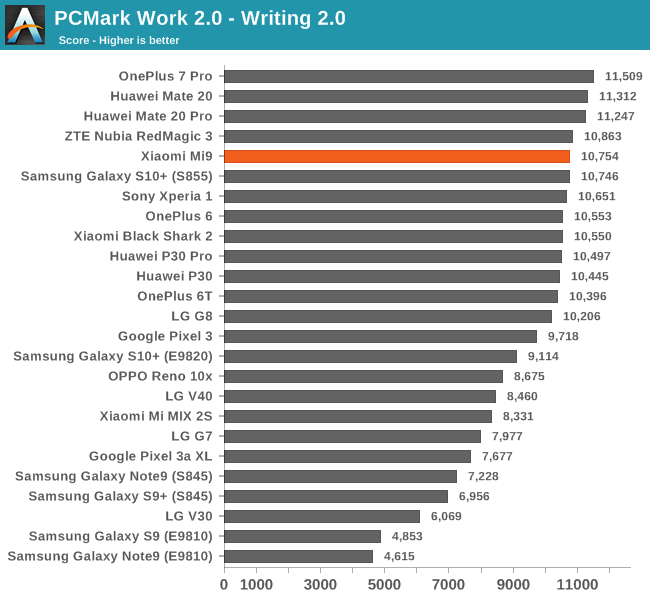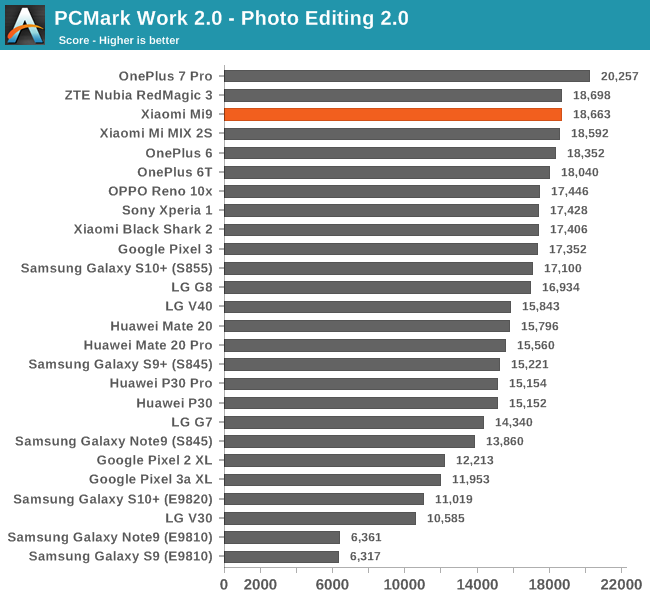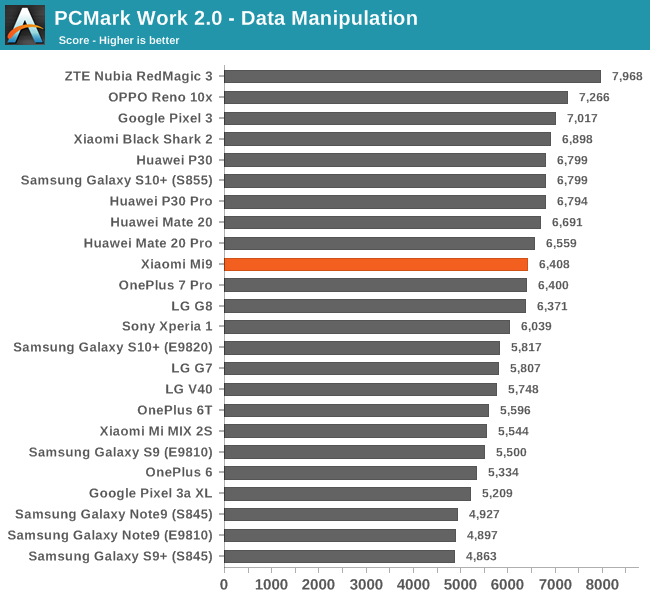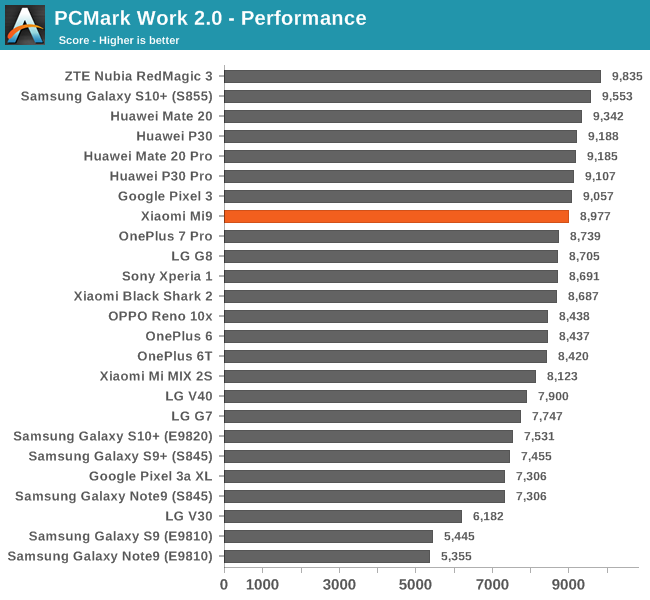 Overall in PCMark, we see the Mi9 also perform averagely but very much within the top tier devices this year. It's not quite as fast as the Galaxy S10 (S855) or the odd device like the RedMagic 3, but it performs better than say the LG G8.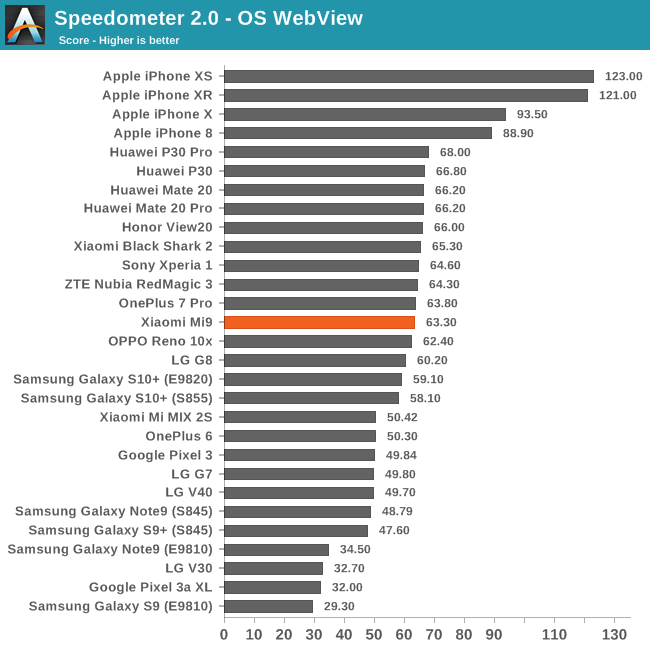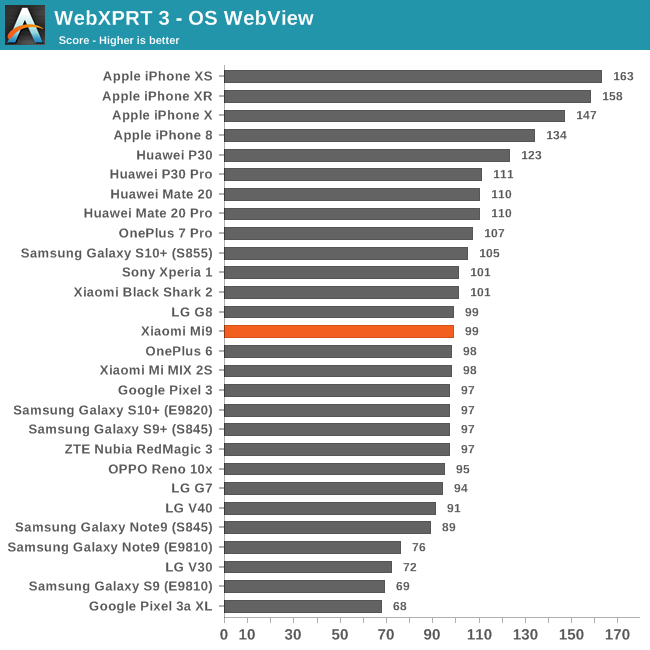 Similarly, to the PCMark results, the Mi9 ends up quite in the middle of the Snapdragon 855 pack in the web browsing JS tests.
Overall, my subjective experience with the Mi9 was excellent. Xiaomi seemingly very well integrated the OS-side boosters and the phone is very responsive when opening or switching between applications. Again I have to mention that while this performance doesn't really stand out much amongst other flagship devices this year, it's an incredible showing at the price range that the Mi9 is at. Other mid-range phones in this bracket, such as say the Pixel 3a and similar just can't really compete with the Mi9.