GPU Performance
As with many devices nowadays where long-term gaming performance isn't necessarily dictated by the SoC, but also by the thermal dissipation and temperature thresholds that a vendor configures their devices to reach. We haven't really had the experience of a ZTE flagship in a few years here so it'll be interesting to see how they handle things: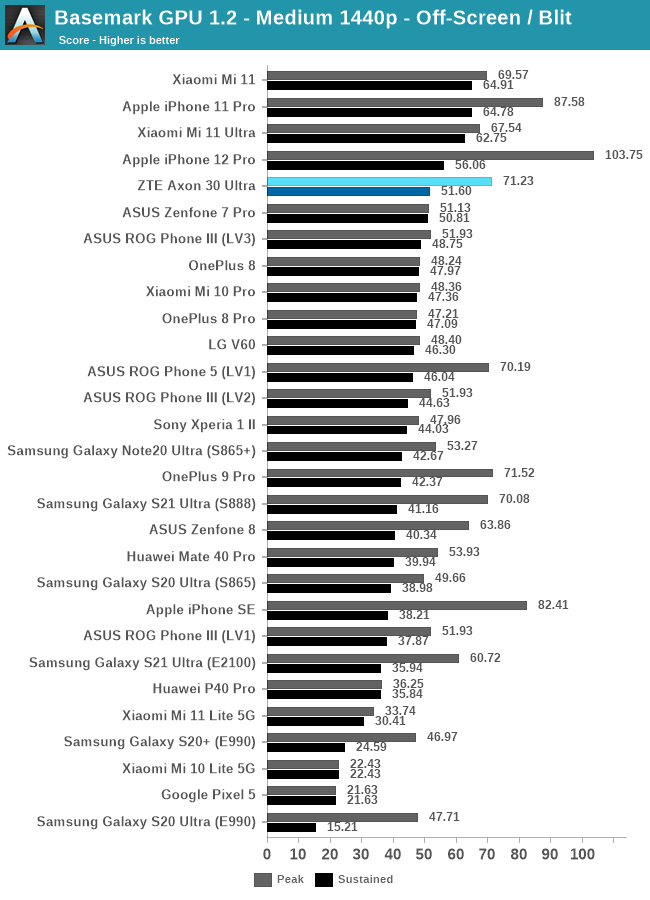 Starting off with Basemark GPU, the Axon 30 Ultra actually fares quite well in relation to other Snapdragon 888 devices, reaching long term sustained figures that are above the norm in regards to performance.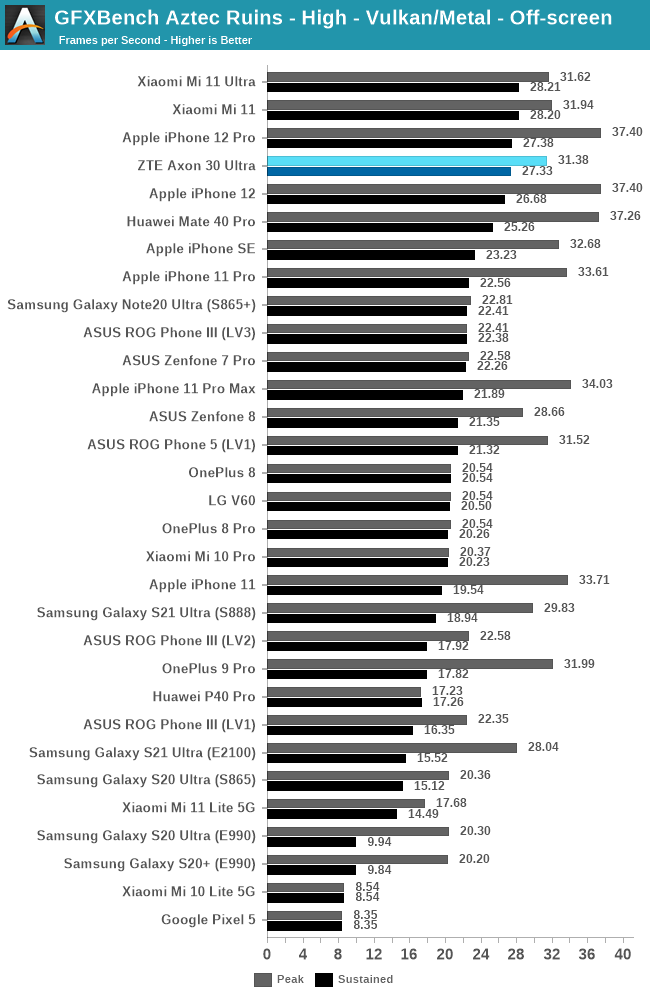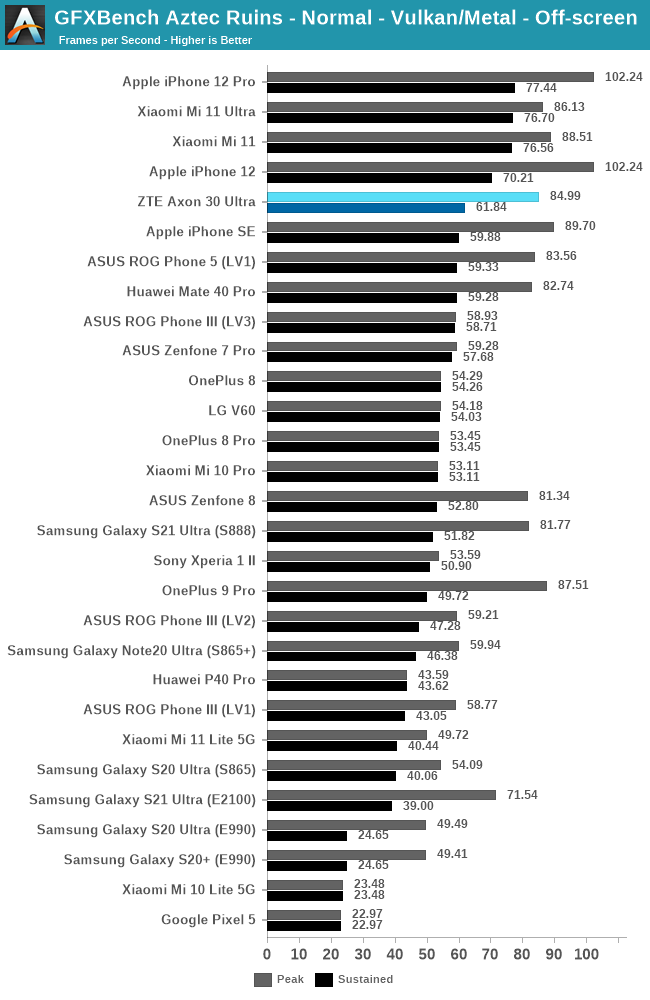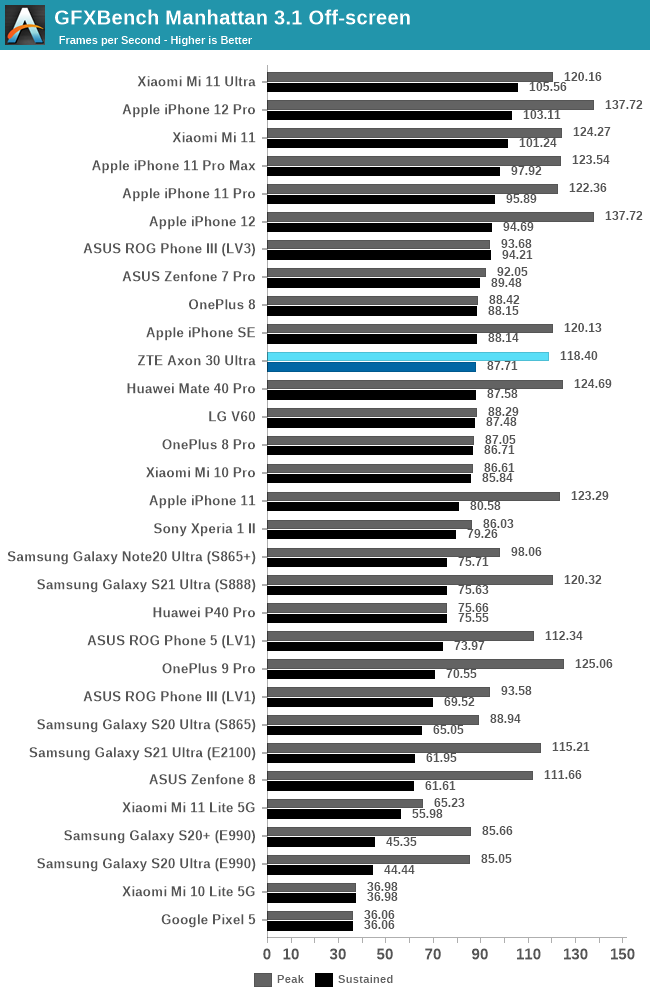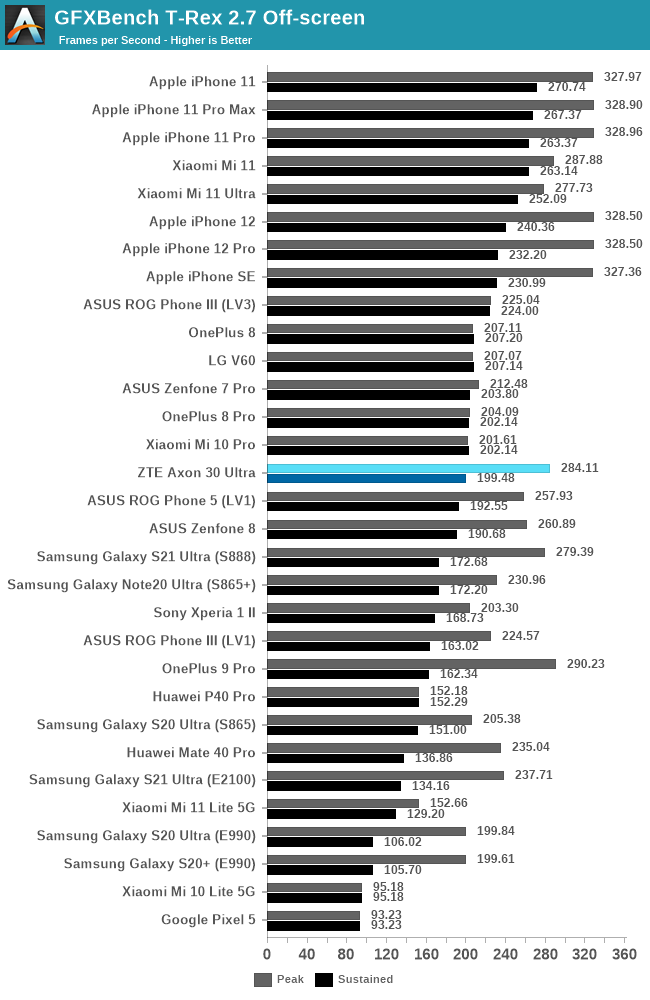 The increased performance of the Axon 30 Ultra is generally represented across the board, where the sustained performance is above that of other devices in the market. The explanation here is simply that ZTE allows the phone to reach higher thermal levels as other devices, reaching peak skin temperatures of around 45-46°C. The SoC still naturally has to throttle from its unsustainable +9W peak performance states and thus there's a 25-30% degradation depending on workloads, but the phone remains one of the more aggressive in the market right now.
Generally, you should expect a good gaming experience from the Axon 30 Ultra.