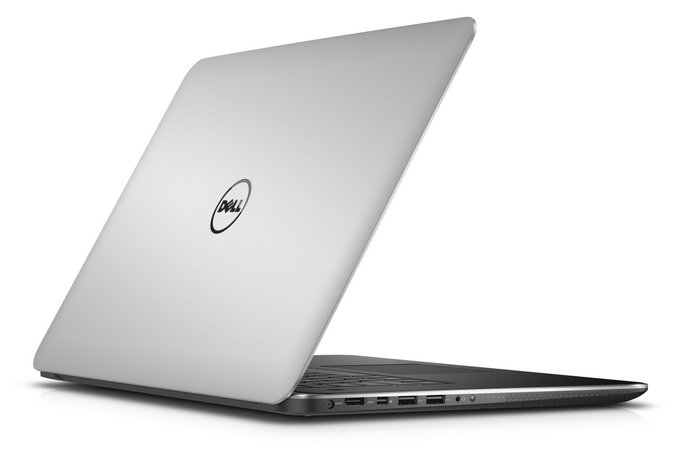 Today Dell is taking the wraps off of an updated version of the M3800 mobile workstation which first launched in November 2013. This is the first thin and light mobile workstation, with a thickness of just 0.31" - 0.71" (8 mm – 18 mm) and a much lighter weight than other mobile workstations at that time. The 15.6" model has a starting weight of just 4.15 lbs, or 1.88 kg. That's not light compared to an ultrabook, but it is in good company for other devices with a full quad-core CPU and a Quadro GPU onboard. Dell has tweaked the design, added new features, and responded to customer feedback about the device, as well as potential customer input.
The heart of what is powering this mobile workstation has not changed. Broadwell quad-core CPUs are not available yet, so the M3800 sticks with the Haswell Core i7-4712HQ processor, which is a four-core eight-thread CPU with a 2.3 GHz base and 3.3 GHz turbo speed. The 37 watt CPU includes Intel HD 4600 graphics, which is supplemented by the NVIDIA Quadro K1100M with 384 CUDA cores and 2 GB GDDR5 memory. This is a Kepler GPU, based on GK107, and has a maximum TGP of 45 watts Available memory is two slots with 16 GB of DDR3L So the processing power has not changed, so let's take a look at what has changed.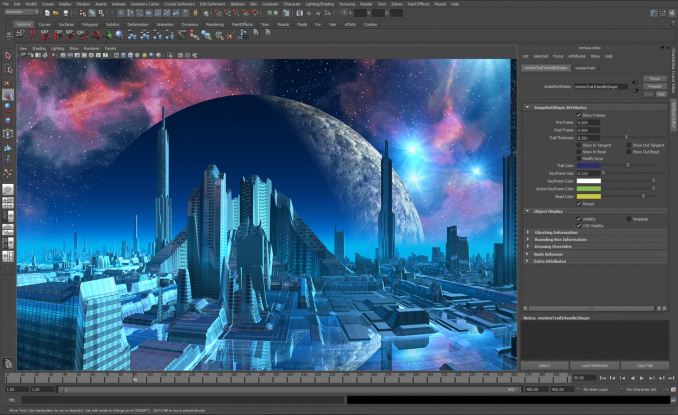 The first obvious change is to the display. The M3800 was previously available with a QHD+ 3200x1800 IGZO panel, and now Dell has bumped that up to a 4K 3840x2160 IGZO2 model. This bumps the density up to 282 pixels per inch, and the IGZO2 panel should help with the power draw of the panel. Dell is claiming over 100% sRGB color gamut, and 72% of the Adobe RGB gamut with this display. Dell said they have worked hard with their third party software vendors to ensure a quality experience with a high DPI panel, and workstation class software suites like Adobe Creative Cloud do support High DPI now. Dell will also be offering a 1920x1080 panel, which should be a bit less expensive. Both displays come with 10-point multitouch, and Corning Gorilla Glass NBT.

Dell also solicited feedback from potential customers, and in response to requests from shops that want to move from Apple Retina MacBook Pros, they have added a Thunderbolt 2 port to the new model. This will allow customers who have invested in the Thunderbolt ecosystem to more easily switch, since they will not have to reinvest in accessories such as storage and displays. The Thunderbolt 2 port also doubles as a mini-DisplayPort. The other notable I/O change is that the new model will ship with a USB 3.0 Ethernet dongle versus the USB 2.0 version shipping with the previous generation M3800.
Storage options are also new for this model. Dell also got a lot of feedback about storage options, and they are now offering a 1 TB mSATA SSD in addition to the second 2.5" hard drive bay which can also be outfitted with a 1 TB SSD, for a total of 2 TB of solid state storage. Also, in response to customer demand, Intel SSDs are now available. In addition, traditional hard drives and hybrid hard drives are also optional.
Dell M3800 Mobile Workstation
Processor
Intel 4th Generation Core i7-4712HQ
Four-core Eight-Thread 2.3 GHz Base 3.3 GHz Burst
6 MB Smart Cache 64-bit 37 W TDP
Memory
up to 16 GB DDR3L-1600
Graphics
Intel HD Graphics 4600
20 EUs at 400-1150 MHz
NVIDIA Quadro K1100M
Kepler GK107 384 CUDA Cores 2GB GDDR5
Display
15.6" UHD 3840x2160 IGZO2 10 point touch
15.6" FHD 1920x1080 10 point touch
Storage
mSATA plus 2.5" bay
128GB, 256GB, 512GB, 1TB mSATA
500GB, 1TB 5400rpm HDD
500GB/8GB Hybrid HDD
256GB, 512GB, 1TB 2.5" SSD
Optical Drive
N/A
Networking
USB 3.0 Ethernet Dongle
Intel Dual Band Wireless-AC 7260 w/BT 4.0 2x2:2
Dell Wireless 1560 2x2:2 802.11ac
Audio
Dual integrated high quality speakers
Dual integrated noise cancelling digital array microphones
Waves MaxxAudio® Pro suite
Battery/Power
6 cell 61 Wh
6 cell 91 Wh
130W Max AC Adapter
Left Side
HDMI
Thunderbolt 2.0/mDP Combo Port
USB 3.0 with Powershare
Headset Jack
Battery Life Indicator
Right Side
3-in-1 Card Reader
USB 2.0 with PowerShare
USB 3.0 with PowerShare
Operating System
Ubuntu 14.04 LTS
Windows 7 Professional 64-bit
Windows 8.1 Pro 64-bit
Dimensions
14.65" x 10" x 0.31-0.78" (WxDxH)
372 mm x 254 mm x 8-18 mm
Weight
Starting at 4.15 lbs / 1.88 kg
Extras
720p HD Webcam
Backlit Keyboard
Precision touchpad, seamless glass integrated button
Pricing
$1699 Starting Price
Dell is making a clear play at the Retina MacBook Pro. They commissioned Principled Technologies to perform independent tests versus the rMBP. Using Adobe Premiere Pro CC, the M3800 was up to 30% faster at rendering a video sequence, and 26% faster at transcoding. Also, the M3800 stayed cooler, with a surface temperature difference of 24.1° F on the top, and 5.9° F on the bottom. The inclusion of the Thunderbolt 2 port is also an important addition if they want to move clients over, since the cost of accessories can be much higher than the laptop itself especially in the 4K video field.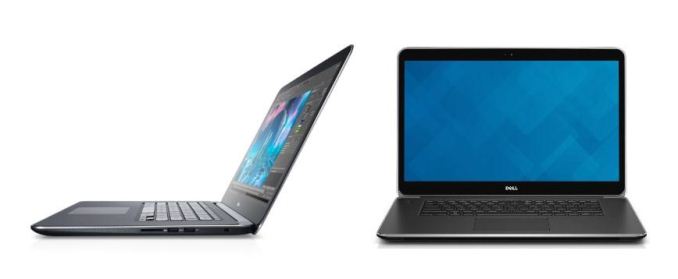 Another area where Dell is trying to gain share is with the Linux developer. Dell offers the XPS 13 Developer Edition laptop, and the M3800 will be joining the smaller laptop with an Ubuntu edition as well. This is in response to direct feedback from the developer community, who wanted something with a bit more power than the Ultrabook class XPS 13.
This is no ultrabook, even though it appears to wear that clothing. Dell developed the first mobile workstation in 2001, and for someone who needs that kind of power in a more mobile package, they now offer this updated M3800 to fit that niche. The new M3800 is on sale today, starting at $1699.
Source: Dell