SPEC2017: Weak ST Performance
Single-threaded performance of the system is going to be interesting, but given the age of the CPUs we shouldn't be expecting any miracles.
As comparison points, I'm adding the new Neoverse-N1 based Graviton2 results, which should server as an indicator what a contemporary Arm core should be able to achieve, as well as Intel's i7-10700K (Equivalent to an 9900K) – a common mainstream consumer-grade CPU that should represent your higher-end x86 desktop machine.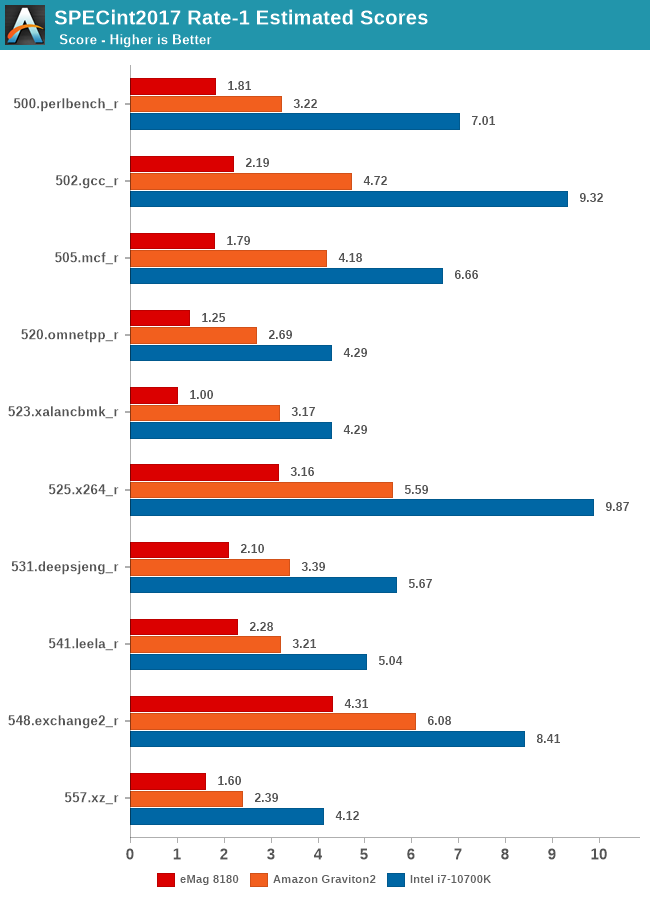 Things aren't looking too well for the Skylark cores, as performance isn't really up to par with more recent generation hardware. There's no specific workload in which the eMAG does badly in, but we do see that small memory footprint workloads such as 548.exchange2 aren't faring all that badly – pointing out that for the other workloads the system must be cache and memory bottlenecked.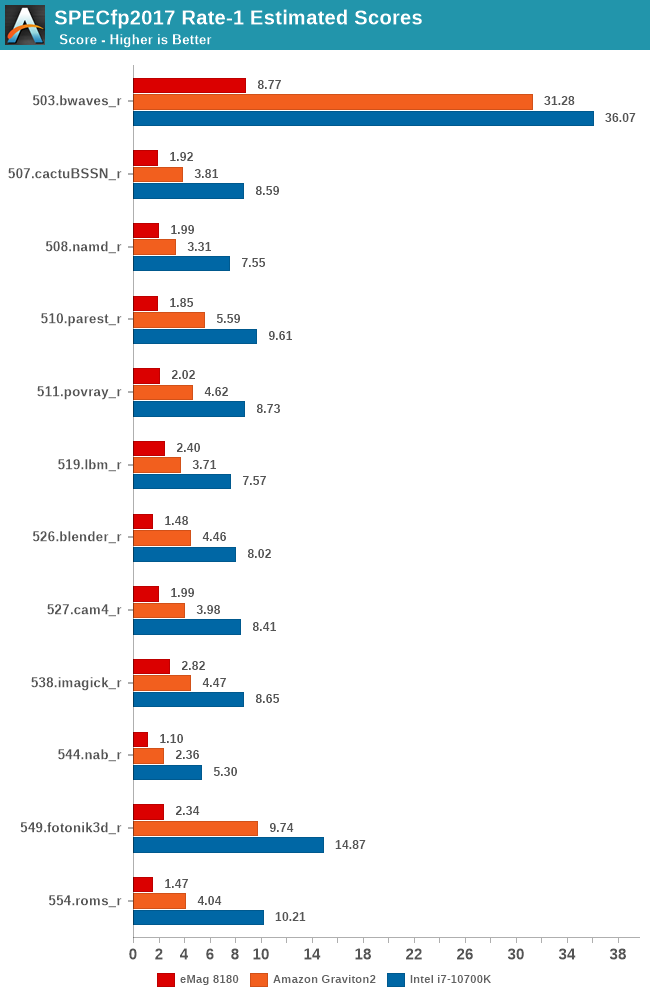 In the floating point suite, things are again not too great and performance further craters in some tests.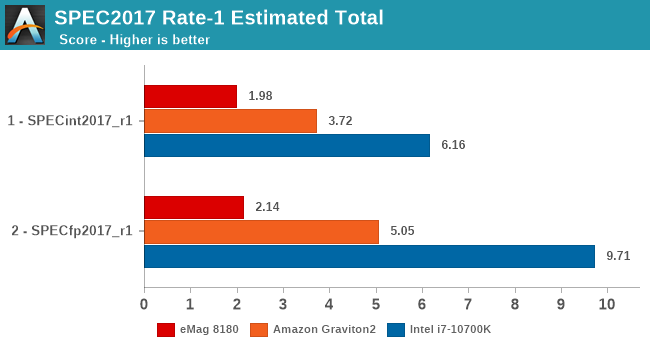 Overall, the eMAG 8180 is extremely disappointing in its single-threaded performance. It's actually quite intriguing to see the results. Even though the Skylark cores are operating at 3.3GHz, the end performance isn't any better than a 2.1GHz Cortex-A72 core such as found in the first-generation Graviton chip. That's quite the massive IPC disadvantage even between those two older CPU microarchitectures, and reminds us of the reason AppliedMicro hadn't really seen much success with its design.