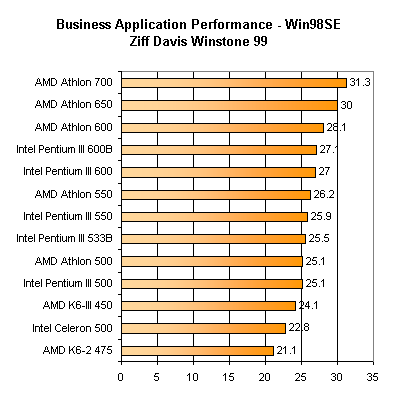 Every processor on this chart is more than capable of dealing with your most "intense" business applications, there is no point in going after a 700MHz anything to run MS Word.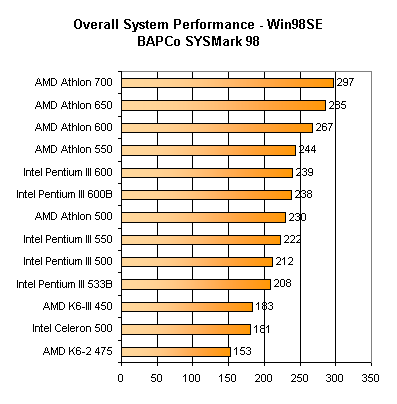 BAPCo's SYSMark provides a much better picture of the overall performance of the CPUs. The 700MHz Athlon offers a 24% performance advantage above Intel's fastest contribution on the chart. But if you're only looking to beat Intel's fastest, then AMD's second "slowest" Athlon at 550MHz does the job quite well.
It'll be interesting to see how well the Coppermine stands up in this test, but if the architecture stays the same it is highly unlikely that even a 700MHz Coppermine will blow the Athlon out of the water here.