Single Client Performance - CIFS & iSCSI on Windows
The single client CIFS and iSCSI performance of the Asustor AS6204T was evaluated on the Windows platforms using Intel NASPT and our standard robocopy benchmark. This was run from one of the virtual machines in our NAS testbed. All data for the robocopy benchmark on the client side was put in a RAM disk (created using OSFMount) to ensure that the client's storage system shortcomings wouldn't affect the benchmark results. It must be noted that all the shares / iSCSI LUNs are created in a RAID-5 volume.
The Asustor AS6204T provides acceptable performance in all workloads without particularly standing out in any particular one. That said, it manages to be in the top half of the performance pack in almost all of them.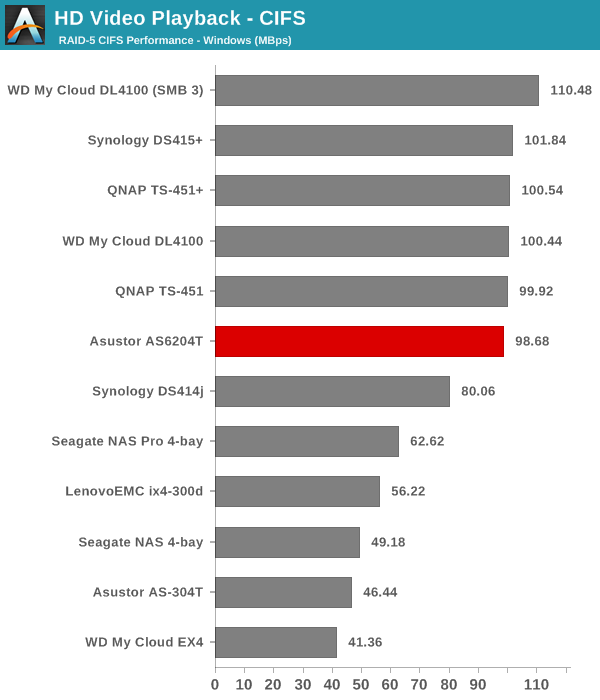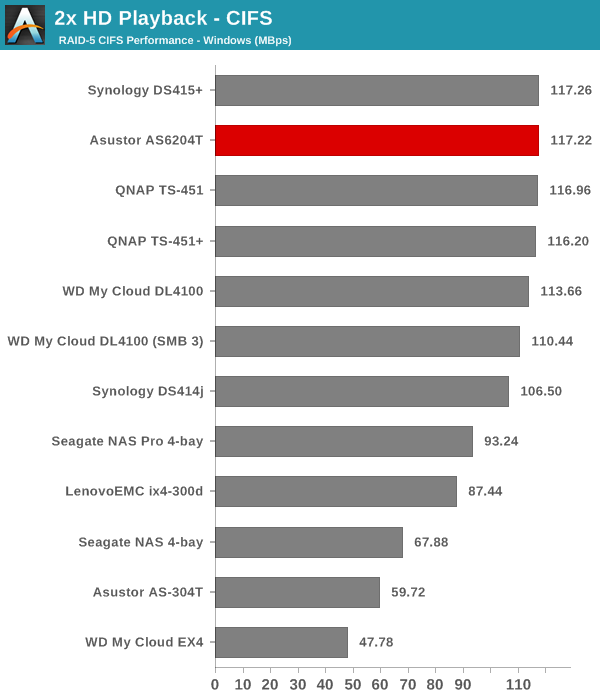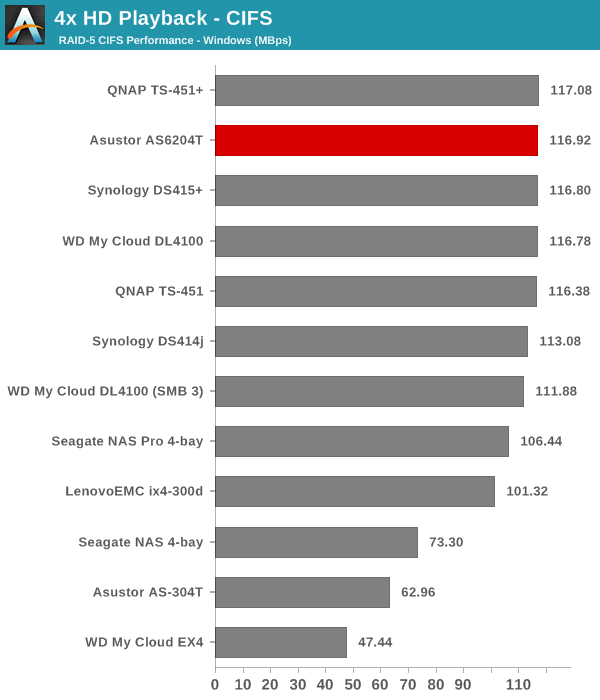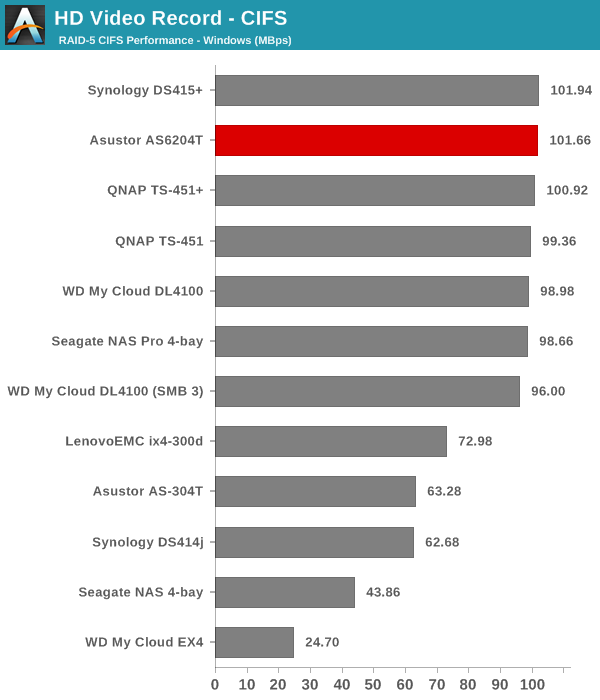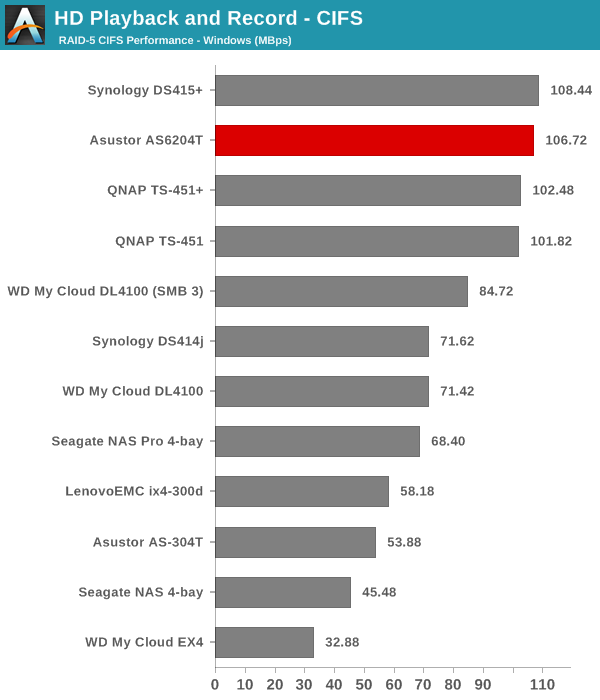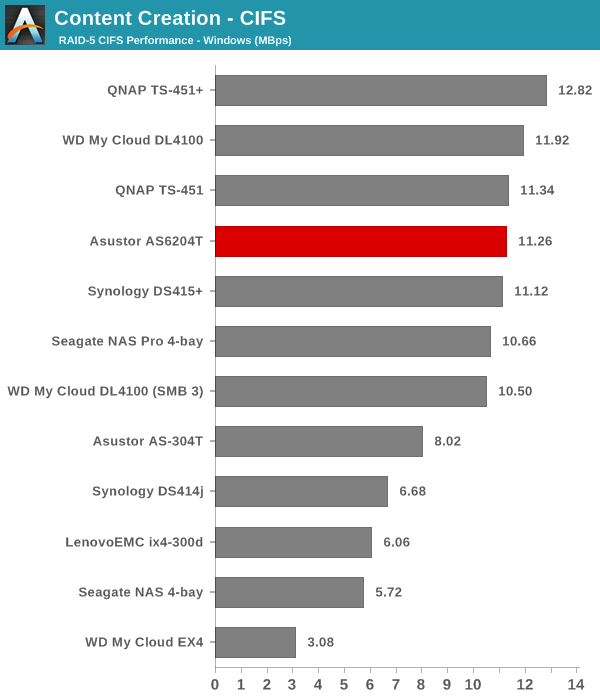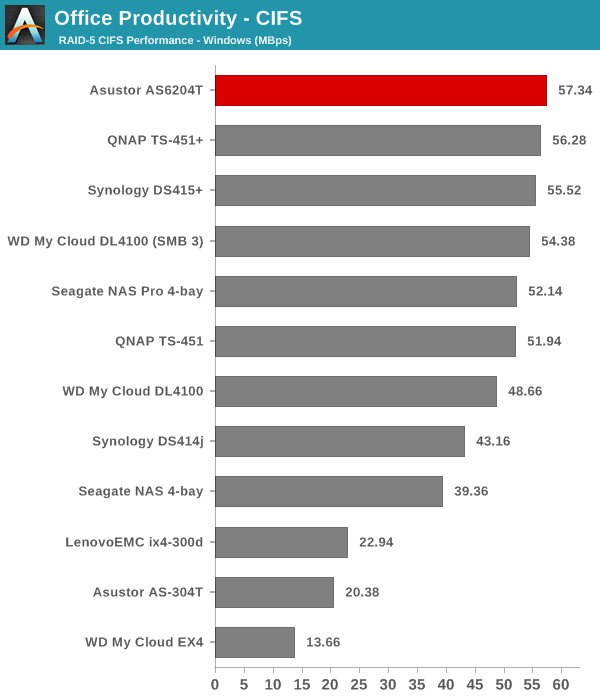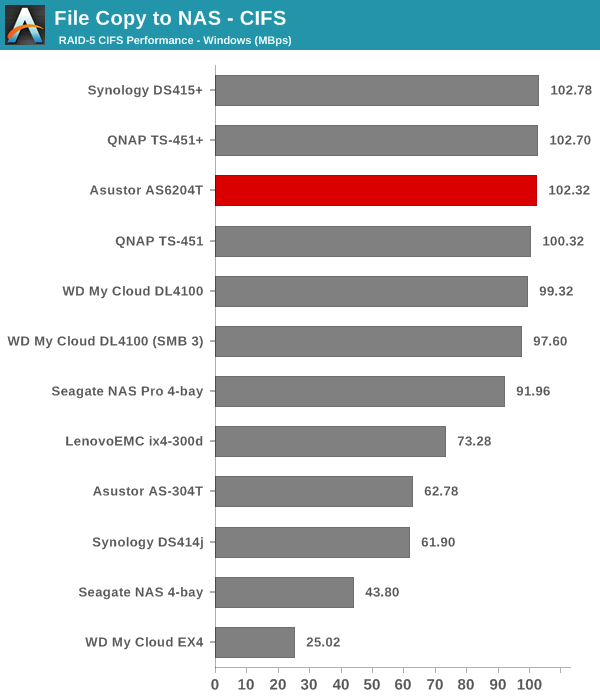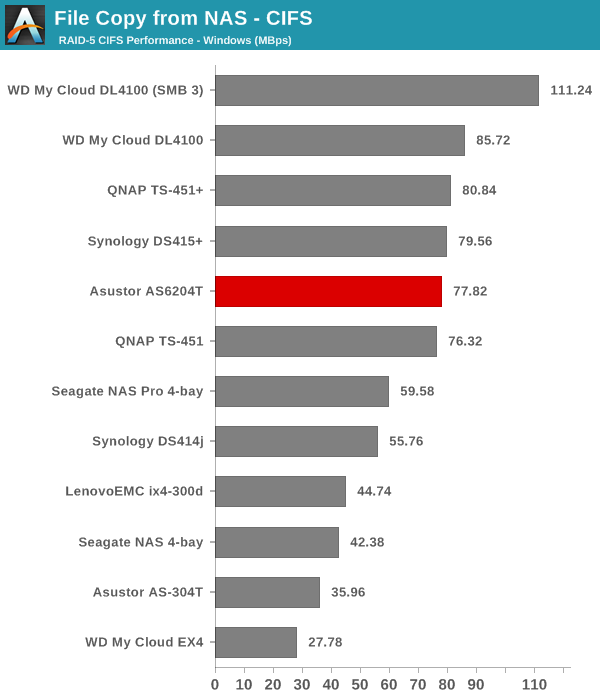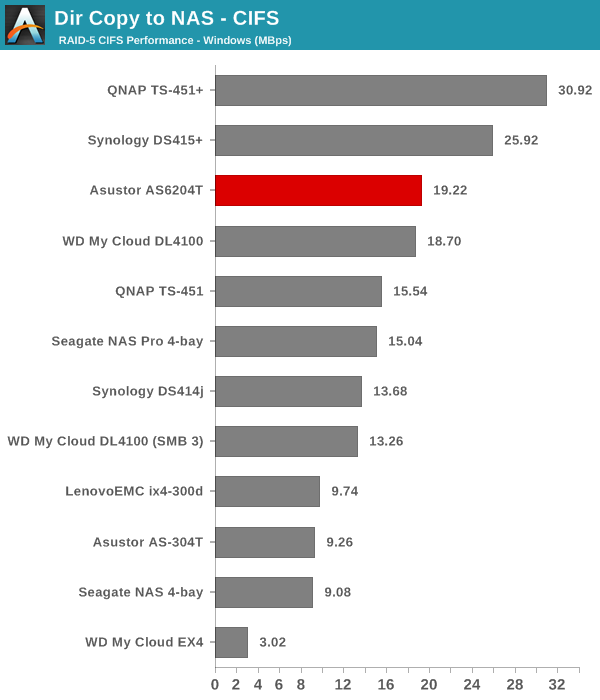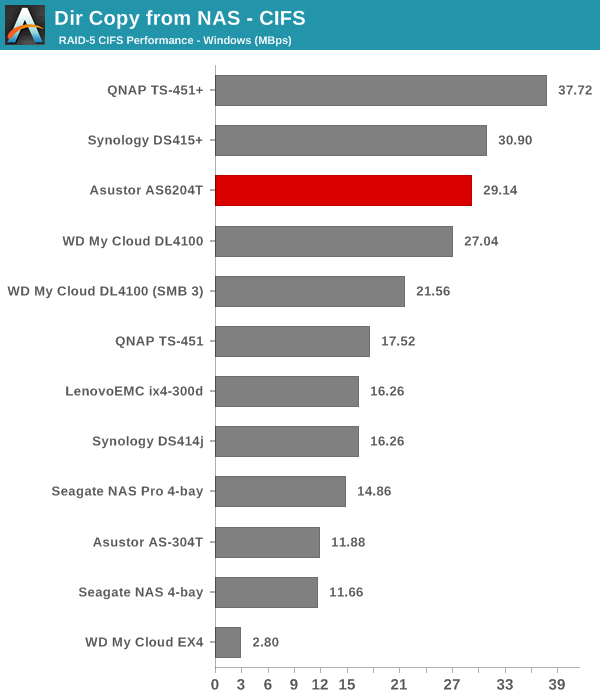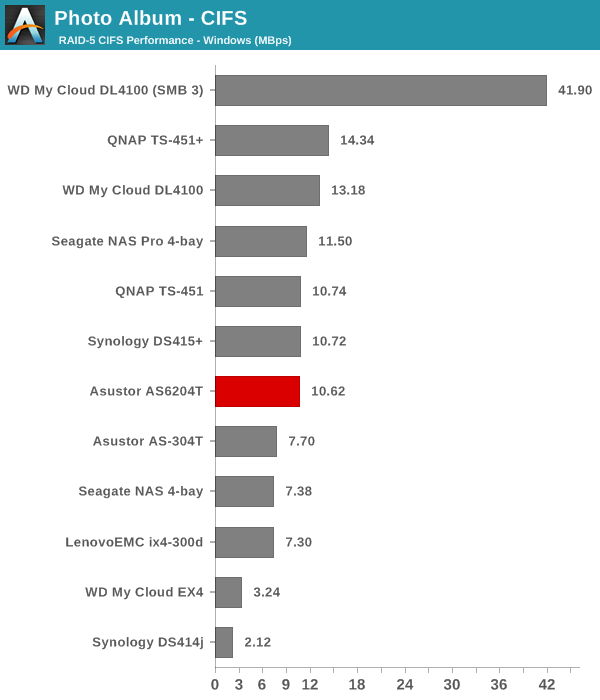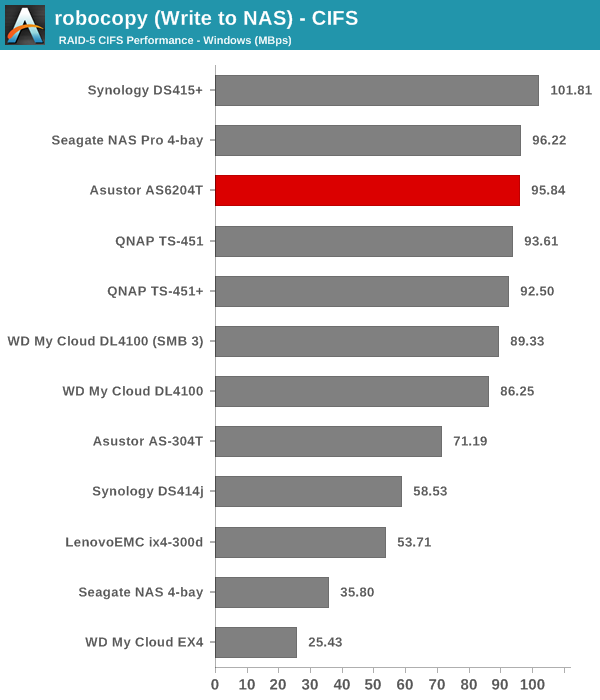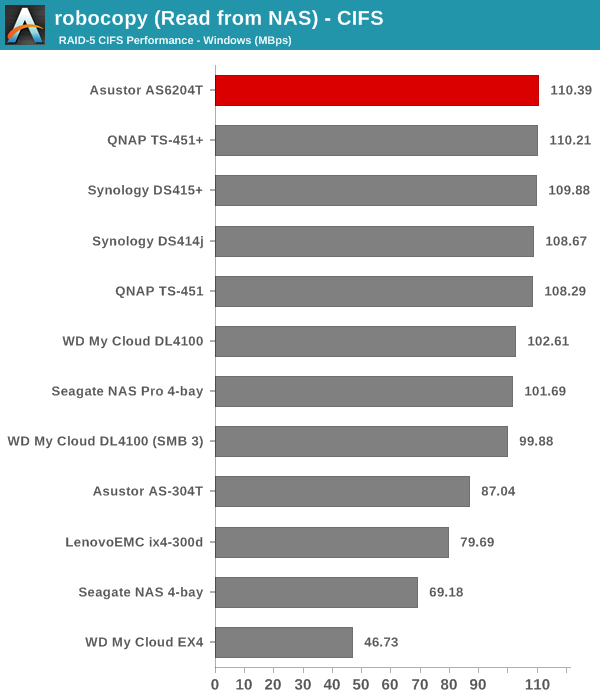 We created a 250 GB iSCSI LUN / target and mapped it on to a Windows VM in our testbed. The same NASPT benchmarks were run and the results are presented below. The iSCSI performance is slightly better than CIFS performance, but, again, nothing to make the unit stand out in the crowd.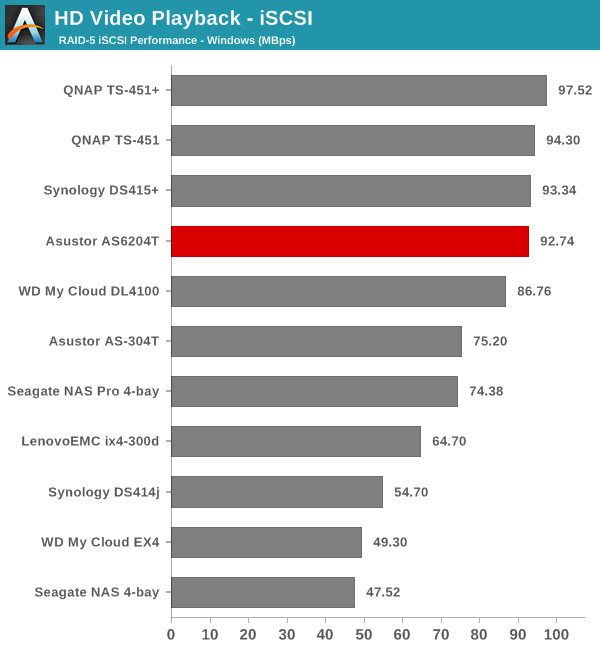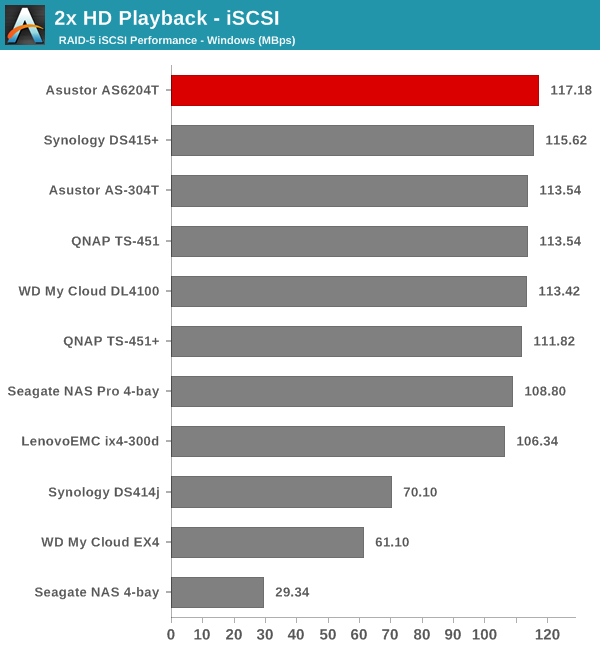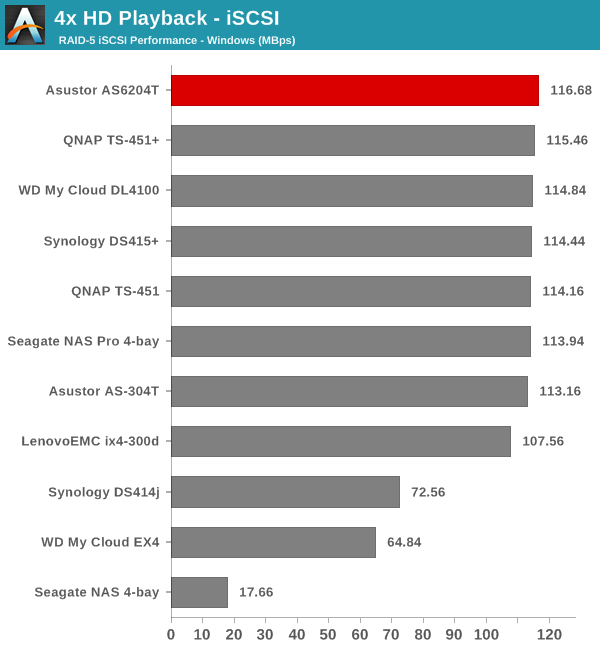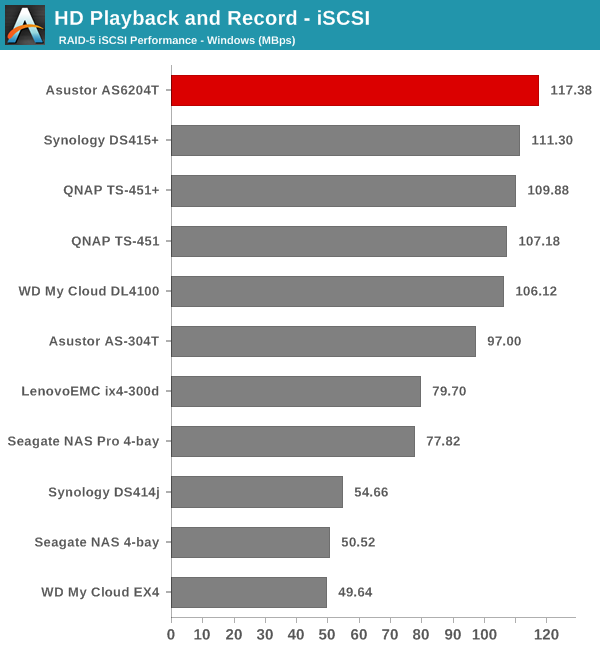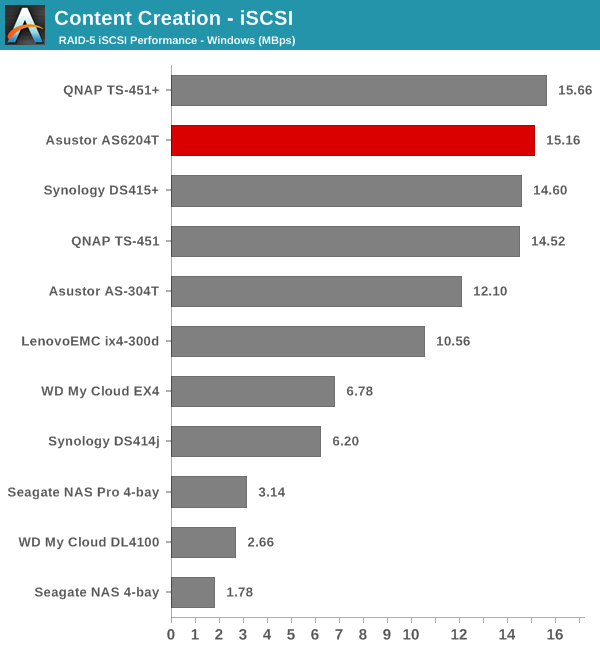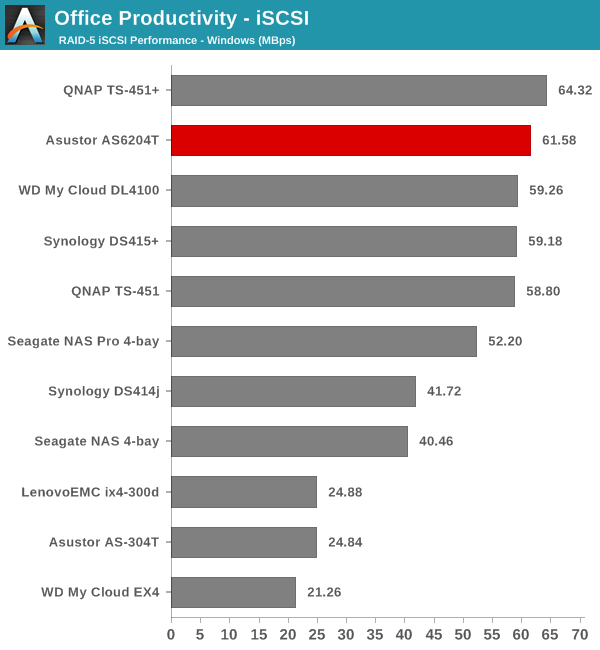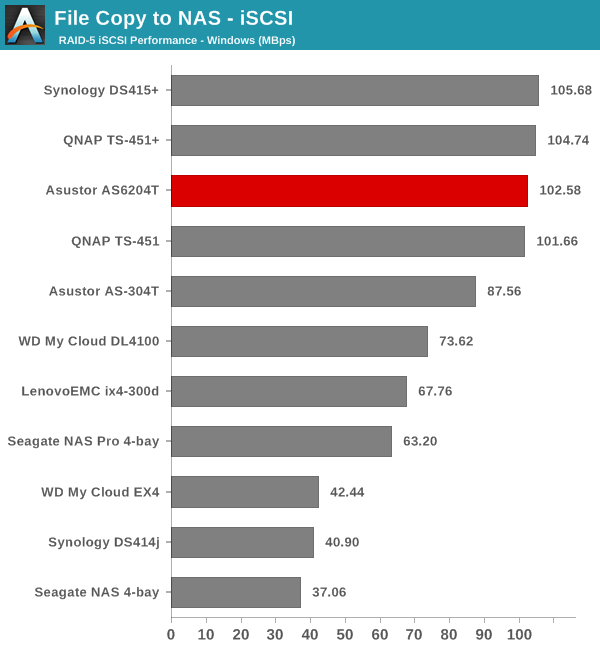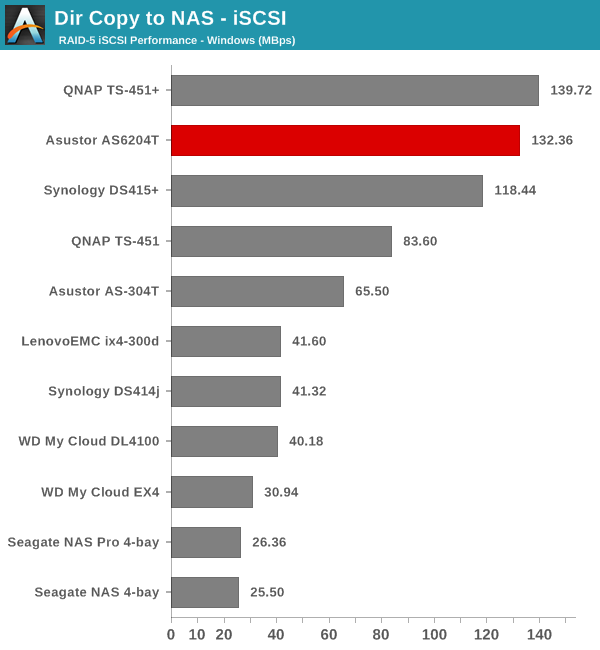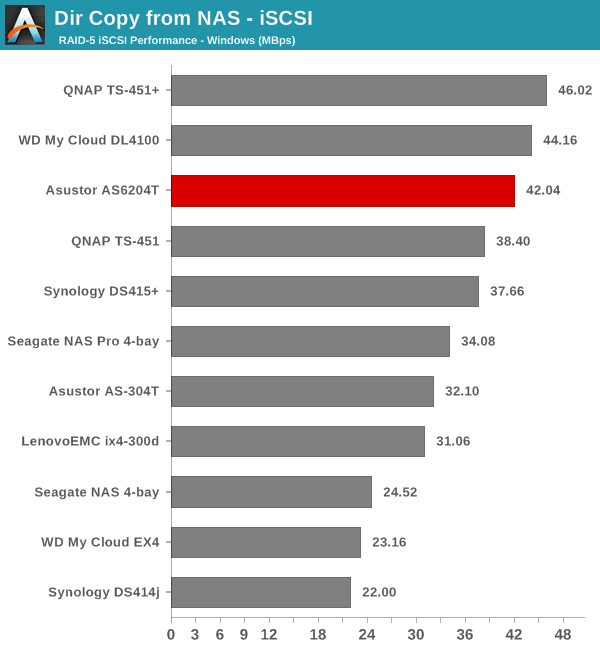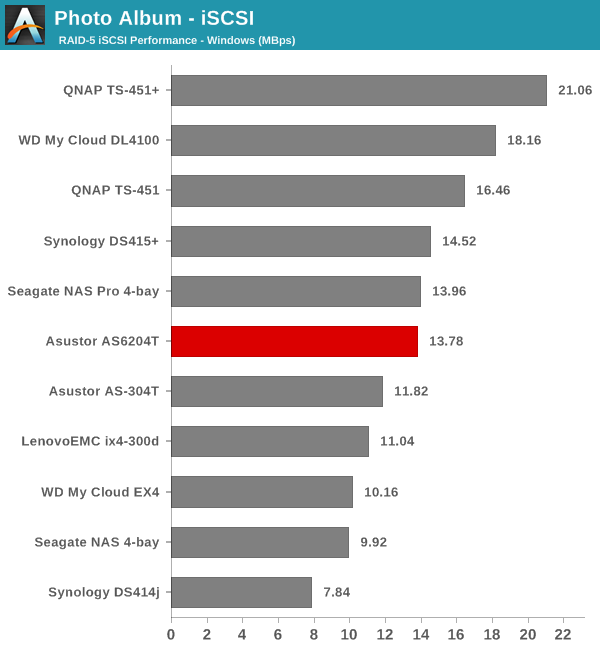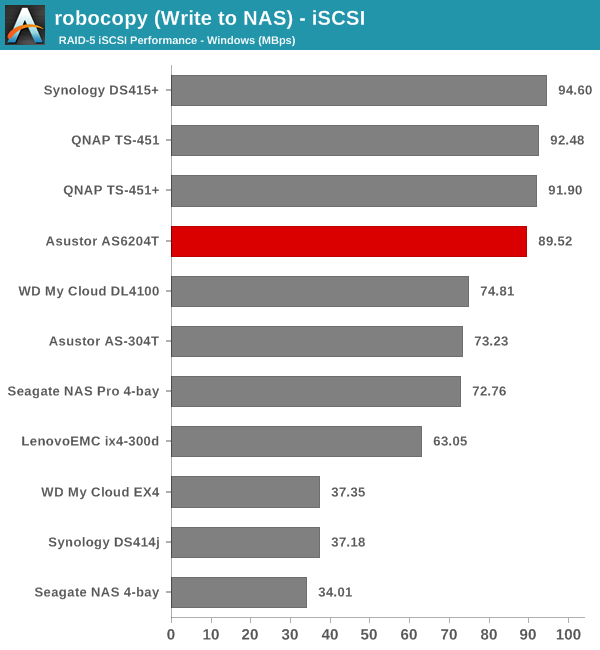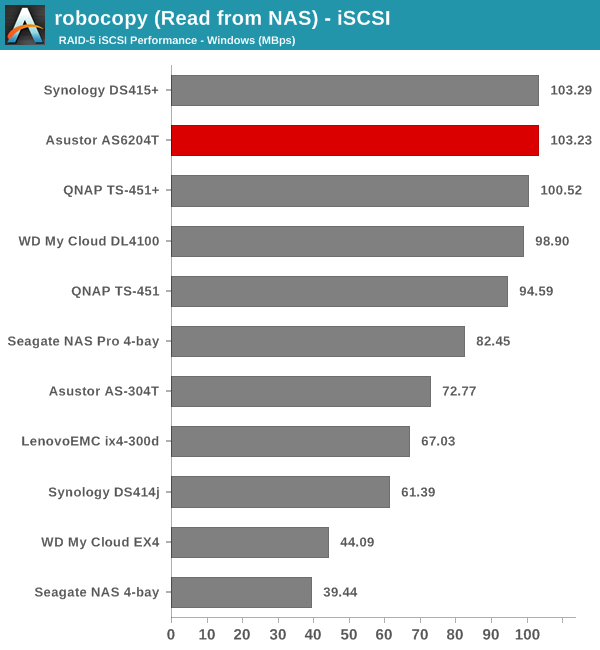 Both CIFS and iSCSI have scope for performance improvements. It has to be kept in mind that ADM (the Asustor OS) is still a fledgling compared to other mature operating systems such as QNAP's QTS and Synology's DSM. The important takeaway here is that the system provides acceptable performance for all the workloads.