Agilex
This week at the annual Supercomputing HPC show, we're going to see a number of high-profile enterprise announcements across a wide array of industries that support server and high-performance computing environments. One such announcement is from BittWare, which is announcing its new IA-840F add-in card built upon Intel's latest FPGA product line. The IA-840F add-in card is a PCIe 4.0 x16 enabled device for next-generation datacenter, networking, and edge compute workloads, supporting hardened dual QSPF-DD (4x100G) connectivity. The goal of adding an FPGA with networking connectivity to any enterprise environment has a number of benefits, such as offloaded workloads, accelerated workloads, and a configurable FPGA environment. This enables customers to quickly adapt to their workload requirements by implementing a reconfigured FPGA through software. When networking...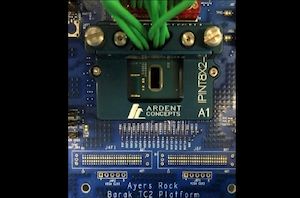 One battleground in the world of FPGAs is the transceiver – the ability to bring in (or push out) high speed signals onto an FPGA at low power. In...
12
by Dr. Ian Cutress on 8/21/2020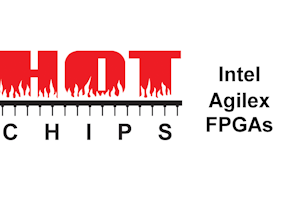 Hot Chips has gone virtual this year! Lots of talks on lots of products, including Tiger Lake, Xe, POWER10, Xbox Series X, TPUv3, and a special Raja Koduri Keynote...
9
by Dr. Ian Cutress on 8/18/2020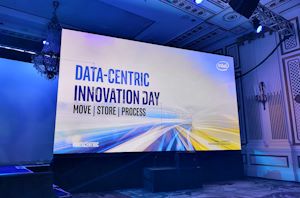 Today is the big day in 2019 for Intel's Enterprise product announcements, combining some products that should be available from today and a few others set to be available...
38
by Ian Cutress on 4/2/2019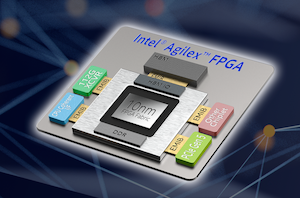 Ever since Intel purchased Altera for an enormous amount of money a few years ago (ed: $16.7B), the FPGA portfolio that has been coming out has largely been a...
12
by Ian Cutress on 4/2/2019