Core M
Apple has stopped to list its thin-and-light 12-inch MacBook notebook on its website. Since the company has not updated its most compact laptop for two years, the removal of the product from the website may indicate that the MacBook is gone for good, or Apple is prepping a new generation of the machine that will be released at a later date. Apple introduced MacBook in its current ultra-thin form-factor in 2015 and eventually replaced its 11-inch MacBook Air with the new ultra-portable laptop that offered a better display, thinner design, and lower weight, albeit at a higher price. To make this level of portability possible, all three generations of Apple's MacBook relied on Intel's Core Y-series processors with a very low TDP yet moderate levels...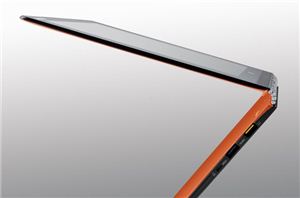 It would be fair to say that Lenovo was a pioneer in the convertible Ultrabook lineup with the original Yoga. Last year, they updated the Yoga lineup with the...
113
by Brett Howse on 3/13/2015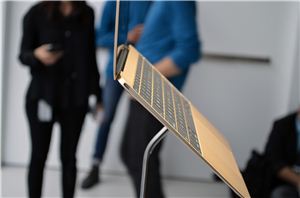 When Apple first introduced the MacBook Air back in 2008, I'm not sure anyone knew quite what to expect in the long-run from the little, low-powered Mac. Though the...
217
by Ryan Smith on 3/12/2015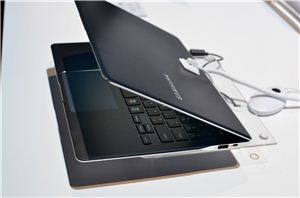 Perhaps the most interesting aspect of Samsung's booth is what they weren't showing: laptops. They had exactly one laptop on display, the new ATIV Book 9 with Core M-5Y10c...
45
by Jarred Walton on 1/19/2015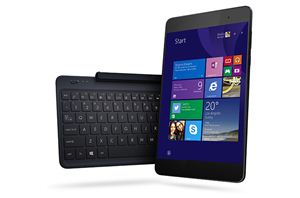 With CES press conference Monday in full swing today, Asus has announced the latest generation of the company's ongoing Transformer line of computers. Dubbed the Transformer Book Chi, Asus's...
24
by Ryan Smith on 1/5/2015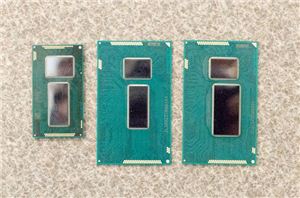 Since Computex, there has been a lot of talk around Intel's Broadwell-Y / Core-M CPU line. In August Intel treated us to a breakdown of the 14nm process and...
42
by Ian Cutress on 11/3/2014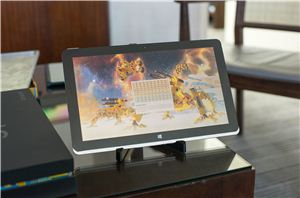 Today, Intel showed off a reference design codenamed Llama Mountain, which is an incredibly thin tablet running Intel's Core M 5Y70. While we've covered Core M previously it's worth...
81
by Joshua Ho on 9/10/2014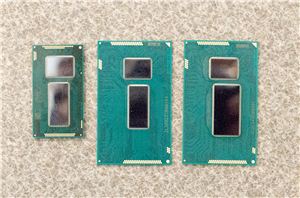 Continuing our coverage of Intel's 14nm Technology, another series of press events held by Intel filled out some of the missing details behind the strategy of their Core M...
115
by Ian Cutress on 9/5/2014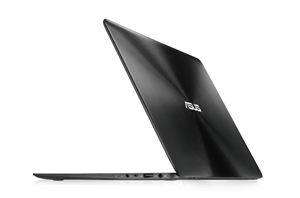 Today at IFA ASUS announced a couple of new laptops. The first continues the refinement of the Zenbook line with an update geared around Intel's Core M line of...
15
by Jarred Walton on 9/3/2014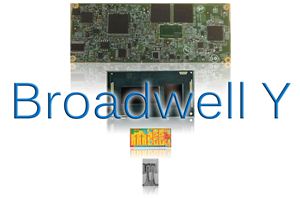 Intel has slowly been feeding us information about their upcoming Broadwell processors for a couple years now, with the first real details kicking off almost a year ago at...
31
by Jarred Walton on 8/12/2014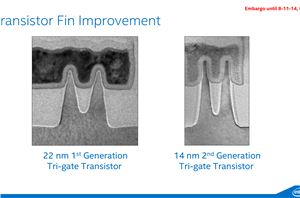 Much has been made about Intel's 14nm process over the past year, and admittedly that is as much as Intel's doing as it is the public's. As one of...
38
by Ryan Smith on 8/11/2014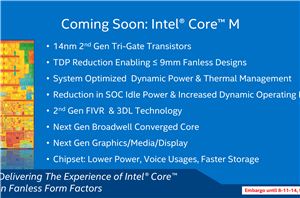 Typically we would see Intel unveil the bulk of the technical details of their forthcoming products at their annual Intel Developer Forum, and with the next IDF scheduled for...
158
by Ryan Smith on 8/11/2014