FPGA
There has been a strong desire for a series of industry standard machine learning benchmarks, akin to the SPEC benchmarks for CPUs, in order to compare relative solutions. Over the past two years, MLCommons, an open engineering consortium, have been discussing and disclosing its MLPerf benchmarks for training and inference, with key consortium members releasing benchmark numbers as the series of tests gets refined. Today we see the full launch of MLPerf Inference v1.0, along with ~2000 results into the database. Alongside this launch, a new MLPerf Power Measurement technique to provide additional metadata on these test results is also being disclosed.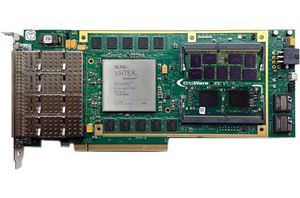 Over a dozen special-purpose accelerators compatible with next-generation OpenPOWER servers that feature the Coherent Accelerator Processor Interface (CAPI) were revealed at the OpenPOWER Summit last week. These accelerators aim...
9
by Anton Shilov on 4/12/2016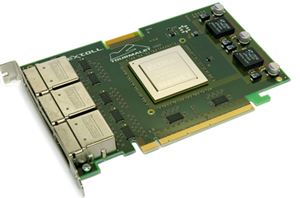 The typical view of a cluster or supercomputer that uses a GPU, an FPGA or a Xeon Phi type device is that each node in the system requires one...
8
by Ian Cutress on 12/21/2015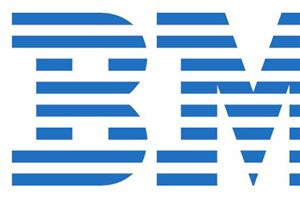 Kicking off this week is the annual International Conference for High Performance Computing, Networking, Storage, and Analysis, better known as SC. Along with the International Supercomputing Conference (ISC), SC...
7
by Ryan Smith on 11/16/2015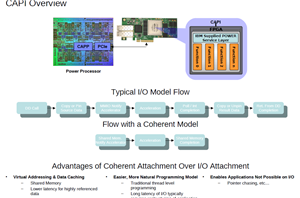 Today IBM has announced "SuperVessel", an OpenStack based cloud service that enables students and developers to develop applications on a POWER 8 based infrastructure. What makes this cloud service...
25
by Johan De Gelas on 6/10/2015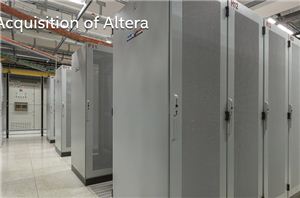 Today Intel has announced that they are buying Altera in an all-cash deal of $16.7 billion. The deal, having been rumored for a while now, will see Intel pick...
20
by Ryan Smith on 6/1/2015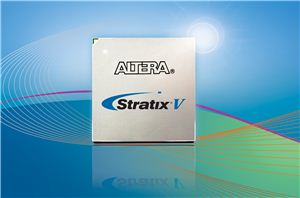 There has been some activity in the FPGA realm lately. First, Microsoft has published a paper at ISCA (a very well-known peer-reviewed computer architecture conference) about using FPGAs...
23
by Rahul Garg on 6/21/2014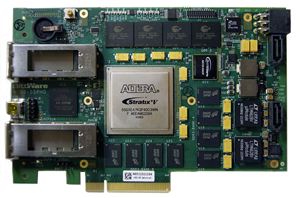 FPGAs offer the promise of reconfigurable computing: Reconfiguring the hardware to match your application needs. This reconfigurable approach is often more efficient than general purpose processors such as CPUs...
56
by Rahul Garg on 10/9/2013