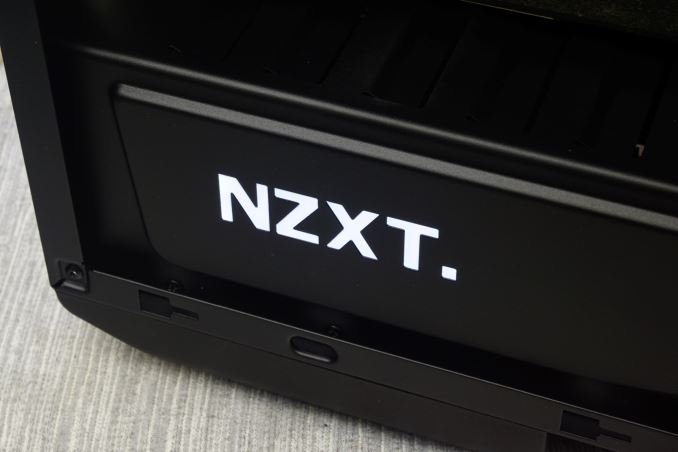 As Mini-ITX systems are moving away from the old slow systems they used to represent and are becoming more powerful with high-end hardware, they become more and more appealing to enthusiasts and gamers. Many companies design cases for Mini-ITX motherboards, with the usual design approach being the minimization of their external dimensions, as designers are striving to fit them into modern living rooms alongside gaming consoles and home cinema equipment.
Introduction
Very small Mini-ITX based cases that can hold powerful gaming systems do exist, but they do have a fair share of limitations - especially when it comes to cooling. Perhaps the most prominent example is the Fractal Design Node 202, a Mini-ITX case that rivals the size of gaming consoles and can hold a rather powerful gaming system, but with very limited cooling and power options.
NZXT is a company that took an entirely different approach with their Mini-ITX design. The company is known among gamers and enthusiasts for providing functional designs with high thermal performance. As such, the company has decided to design the Manta, a tower case reduced to fit Mini-ITX motherboards while still providing enough space for sizable air coolers and liquid cooling radiators.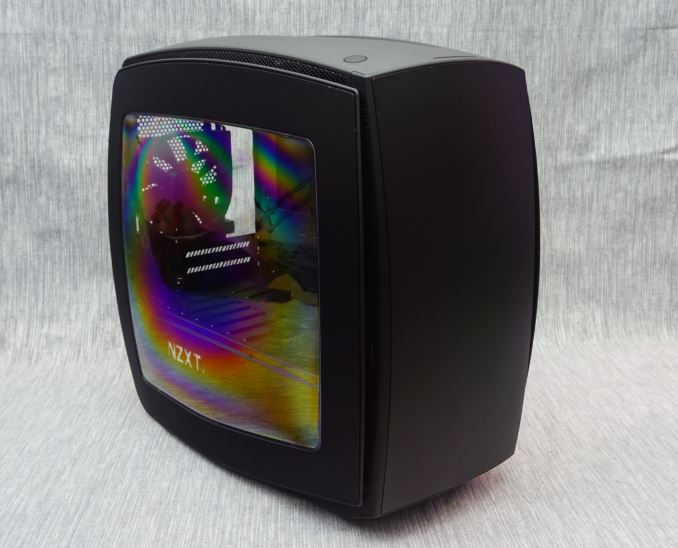 NZXT Manta
Motherboard Size
Mini-ITX
Drive Bays
External
-
Internal
2 × 3.5"
3 × 2.5"
Cooling
Front
2 × 120 mm or 2 x 140 mm (2 × 120 mm included)
Rear
1 × 120 mm (included)
Top
2 × 120 mm or 2 x 140 mm (none included)
HDD
-
Bottom
-
Radiator Support
Front
Up to 240 mm or 280 mm
Rear
Up to 120 mm
Top
Up to 240 mm or 280 mm
Side
-
Bottom
-
I/O Port
2× USB 3.0, 0× USB 2.0, 1× Headphone, 1× Mic
Power Supply Size
ATX
Clearances
HSF
160 mm
PSU
360 mm
GPU
360 mm
Dimensions
426 mm × 245 mm × 450 mm
16.77 in × 9.65 in × 17.72 in
Prominent Features
· New manufacturing technology offers unparalleled build quality
· Elegant, curved steel paneling and window
· Double the cable management space
· Dual 280mm liquid cooling support
· Kraken X61-ready with push/pull capabilities
· Integrated PSU shroud for a beautifully clean build
· Fully filtered, easy-to-remove intake
Price
$130
Packaging & Bundle
NZXT is obviously not concerned about the looks of their packaging at all, as they ship the Manta into a plain brown cardboard box. If not for the small sticker on the side, nobody would be able to tell what is inside the packaging. Nevertheless, the box is very sturdy and the case is sandwiched between thick Styrofoam slabs, providing more than enough shipping protection.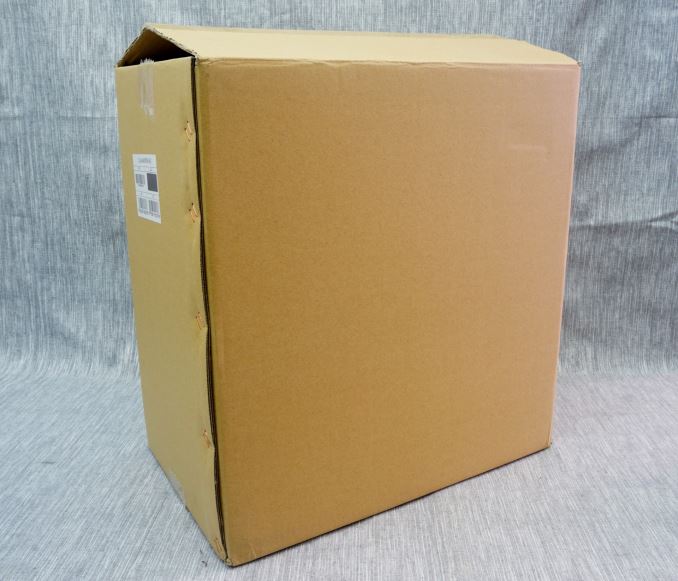 The bundle of the Manta is very austere for a case with a $130 price tag, with the company supplying only the necessary mounting screws and hardware, a case sticker and a roll of small cable ties.