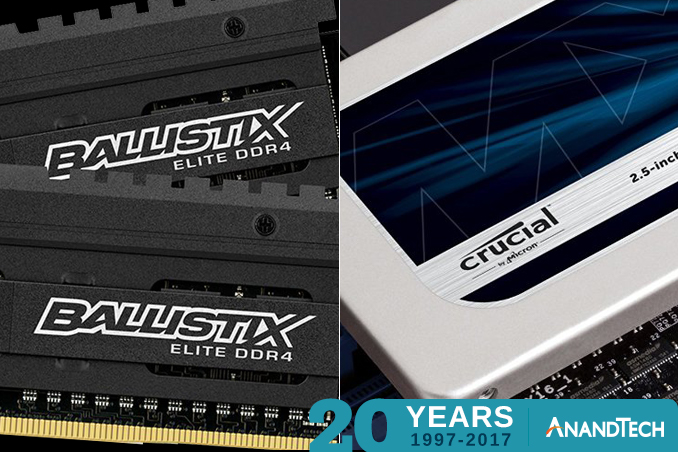 We're back again for day 7 of our 20 day giveaway celebration of AnandTech's 20th anniversary, so I hope everyone is ready to win some prizes. At this point we're just about one-third of the way through the giveaway, so if you haven't won yet, there's still plenty of time.
This morning we're giving away our first memory kits, along with another SSD. The crew over at memory superstar Crucial has sent over a variety of 16GB (2x8GB) Ballistix memory kits for us to give away: the Sport LT DDR4-2400, the Tactical DDR4-2666, and the Elite DDR4-3000. And should you need something a little more permanent, we have a 525GB MX300 SSD as well.
Crucial Ballistix Sport LT Grey, DDR4-2400, 16GB (2x8GB)
Crucial Ballistix Tactical, DDR4-2666, 16GB (2x8GB)
Crucial Ballistix Elite, DDR4-3000, 16GB (2x8GB)
Crucial MX300 525GB SSD
The AnandTech 20th Anniversary Celebration – Crucial Giveaway
Crucial Ballistix Sport LT, DDR4-2400

Starting things off, we have a 16GB kit of Crucial's Ballistix Sport LT memory. This kit runs at DDR4-2400 with 16-16-16 timings, and a voltage of 1.2v. The entry-level tier of Crucial's Ballistix memory, these DIMMs feature a grey metal heatspreader and come loaded with an XMP 2.0 profile for use in systems that don't recognize DDR4-2400 as a valid JEDEC-standard memory speed.
Crucial Ballistix Tactical, DDR4-2666

Taking things up a step, we also have a 16GB kit of the company's Ballistix Tactical memory. This is a DDR4-2666 kit with 16-17-17 timings, and still only 1.2v. The Tactical is Crucial's mid-tier memory, and building on top of the Sport, features an all-black aesthetic with a gunmental grey heatspreader over a black PCB.
Crucial Ballistics Elite, DDR4-3000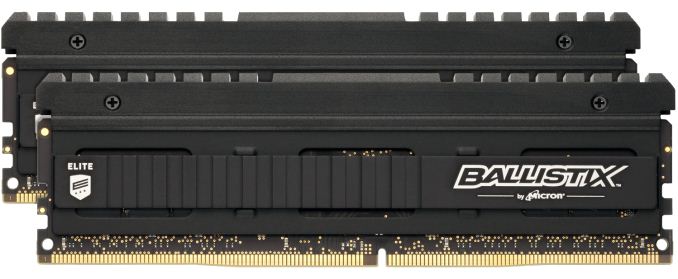 Third up is this 16GB kit of Crucial's Ballistix Elite memory. The Elite kit runs at DDR4-3000 with 15-16-16 timings, making it one fast DDR4. Though it should be noted that it does take a bit of overvolting to get there, with a 1.35v DIMM voltage. The Elite builds off of the Tactical's all-black look with a larger finned heatspeader, but also includes support for Crucial's MOD utility, which allows for real-time memory temperature monitoring, making this the only kit with that feature.
Crucial MX300 SSD, 525GB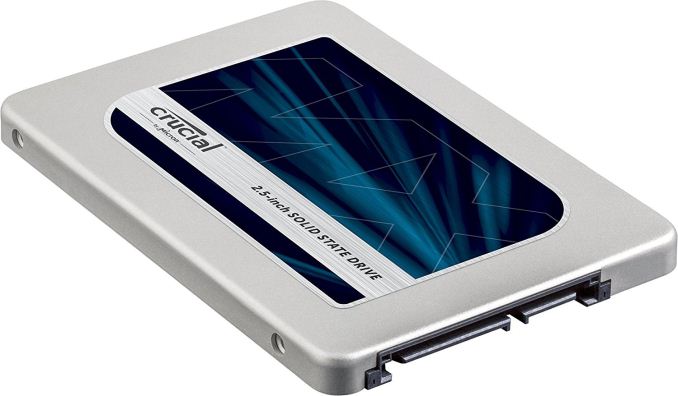 Last but certainly not least, Crucial has also sent over one of their MX300 SSDs for those of you who need a bit more permanent storage. The MX300 is a TLC 32-lay 3D NAND based drive, using Micron's own in-house memory along with a Marvell 88SS1074 controller. As a mid-range drive the MX300 should be a workhorse, and as Billy Tallis noted in our review of the 750GB MX300, anyone looking to install it in a laptop should be especially pleased with the low power consumption, which beats even a number of MLC-based drives.
Crucial MX300 525 GB Specifications
MX300 525 GB
Controller
Marvell 88SS1074
NAND
Micron 384 Gbit 32-layer 3D TLC
Seq Read
530 MB/s
Seq Write
510 MB/s
4K Rand Read
92K IOPS
4K Rand Write
83K IOPS
DevSleep
4mW
Slumber Power
75mW
Encryption
TCG Opal 2.0 & IEEE-1667 (eDrive)
Write Endurance
160 TB
Finally, as with our other giveaways, today's giveaway is only open for 48 hours, so be sure to enter soon. However please note that for legal reasons, we're only able to open these giveaways to residents of the United States.
Good luck to everyone! And be sure to check in this afternoon for our next giveaway.