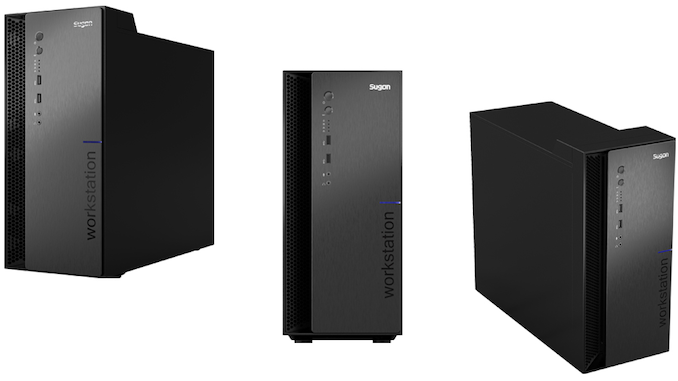 Sugon, an OEM of servers and workstations in China, has started selling of machines equipped with the Hugon Dhyana processors. These are processors based on AMD's 1st Generation Zen microarchitecture. The CPUs feature up to eight cores and are compatible with the x86 instruction set architecture, thus can run all popular applications available today. The workstations can be equipped with the latest Quadro RTX or Quadro GV100 graphics cards from NVIDIA.
Back in 2016, AMD and Tianjin Haiguang Advanced Technology Investment Co., Ltd (THATIC, an investment arm of the Chinese Academy of Sciences) formed a joint venture to develop custom processors based on Zen microarchitecture aimed solely at the Chinese market. Under the terms of the agreement, AMD would provide its then latest x86 microarchitecture, whereas the rest of the SoC was to be designed in-house by the joint venture.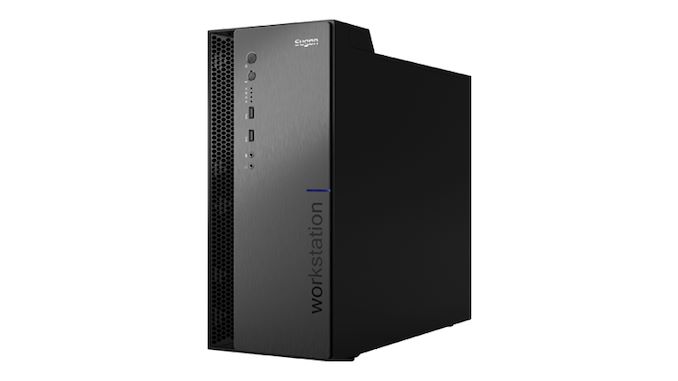 Last year the Hugon Dhyana CPUs finally saw the light of day, though their specifications remained largely unknown, whereas availability was limited to servers built and consumed by the Chinese government-funded organizations. Recently Shuguang Information Industry, a Chinese maker of servers and workstations that sells products under the Sugon trademark, started selling of its W330-H350 machines based on Hugon Dhyana 3000-series processors, revealing their specs as well as some other details.
As it turns out, Hugon's Dhyana CPUs feature four (model 3138) or eight (models 3185 and 3188) Zen cores with SMT running at 3.6 GHz in the former case as well as 3.0 – 3.4 GHz in the latter case. We do not know cache sizes of these processors from official sources. Meanwhile, a Weibo user from China has published a screenshot allegedly taken on one of Hugon Dhyana-based machines which reveals that the eight-core Dhyana 3185 features 768 KB L1 cache, 4 MB L2 cache, and 16 MB L3 cache, the same configuration as AMD's contemporary eight-core Ryzen processors.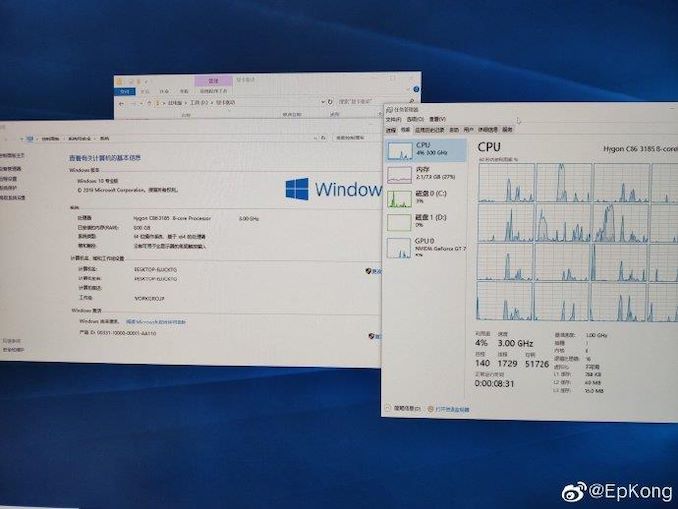 Considering how significantly Hugon's Dhyana 3000-series CPUs resemble AMD's Ryzen, there are several obvious questions that come to mind about these processors:
First. What's the difference between Dhyana and Ryzen chips? Since Hugon's CPUs are intended for servers that are used by various organizations including those controlled by the government, it is logical to expect the chips to include proprietary IP. Meanwhile, semi-custom server CPUs are nothing new, so the point of creating the JV to get such processors is unknown. Unless, of course, THATIC wants to build certain CPUs for sensitive applications like government, military, aerospace, secret services, and so on. Either that, or these are just like Ryzen CPUs with some custom firmware.
Second, are Hugon's Dhyana the only Zen-based CPUs developed by the JV between AMD and THATIC? In the end, Dhyana may not be intended for military, aerospace, or security applications.
Third, which foundry is contracted to make Hugon's Dhyana? Military and secret services would like everything to be made in the country, but the most advanced process technology that SMIC officially has is 28 nm and it is unclear whether this tech is efficient enough for eight-core x86 CPUs with large caches.
UPDATE 5/24: According to Hao Feng from Hugon, secure encryption virtualization (SEV) pipeline of Dhyana processors works similarly to SEV of AMD's Ryzen, but uses China national standard cryptographic algorithms SM2, SM3, SM4 instead of RSA, ECDSA,
ECDH, SHA, and AES.
SM2, which is similar to ECDH, is based on ECC (elliptic curve cryptography) yet uses two random public keys. This one could used for digital signature, key exchange, and asymmetric cryptography. SM3 is a hash algorithm, similar to SHA-256. SM4 is a block cipher algorithm, similar to AES-128.
As far as the Sugon W330-H350 machine is concerned, it has four DIMM slots (supporting up to 256 GB of memory), storage bays supporting 2.5-inch and 3.5-inch HDDs/SSDs, one PCIe 3.0 x16 slot, two PCIe 3.0 x8 slot (work in x4 and x1 modes), two GbE ports, multiple USB 3.0 connectors, and so on. Since we are dealing with a workstation, Sugon offers to install the whole range of NVIDIA's Quadro graphics cards, including Nvidia Quadro P400/P620/P1000/P2000/P4000/P5000/P6000, Quadro GV100, or Quadro RTX5000/6000/8000*. Depending on the configuration, Sugon equips its workstations with a 300 W or 600 W PSU. Measuring 400x175x400 mm (30.8 liters), the system weighs around 10 kilograms.
If anyone at Sugon happens to be reading this news, please get in contact with our Senior Editor Ian Cutress (ian@anandtech.com), as we'd like to arrange a review unit if possible.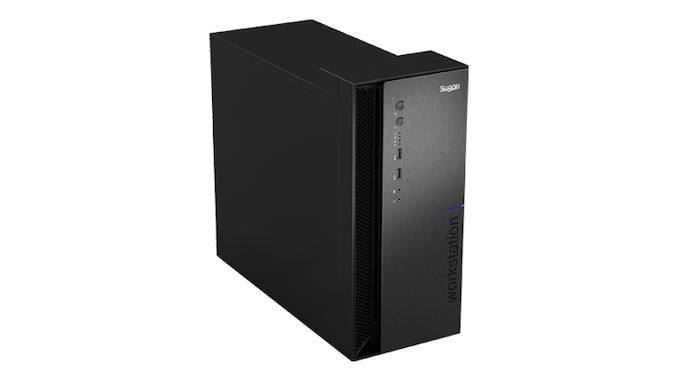 Related Reading