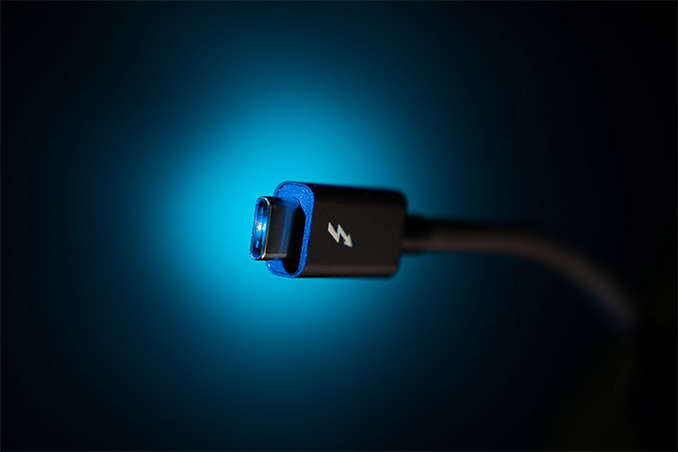 The USB Promoter Group is hard at work developing the USB4 specification. We met with them at Computex this year, and the good news is that the spec is in its 0.96 version and things are proceeding quickly. The group believes that retail products featuring USB4 will be available by the end of 2020.
Update 16/6: The current USB4 spec is at 0.96.
Being based on Thunderbolt 3 technology and offering up to 40 Gbps bandwidth, USB4 promises to be more than that. In fact, so much more that the USB Promoter Group is considering a new logotype and branding scheme. The current one is already complex enough, so expect some kind of simplification on that front. Meanwhile, USB4 will be backwards compatible with existing USB Type-C devices.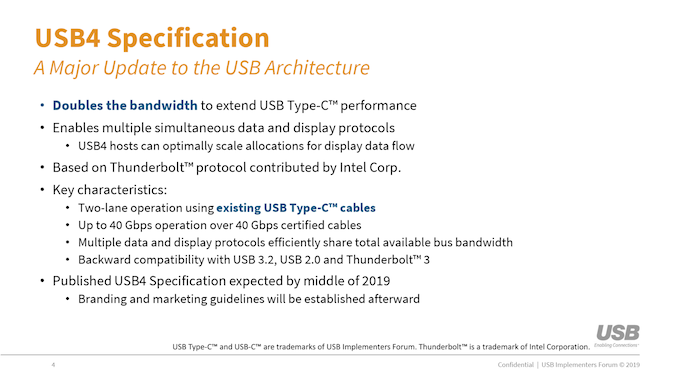 When it comes to availability, USB-IF seems to be optimistic that the specification will be finalized this Summer and actual USB4-supporting devices will be available by the end of 2020. Since Intel knows how to build Thunderbolt 3 controllers, it will certainly use its expertise developing USB4 controllers eventually.
Related Reading