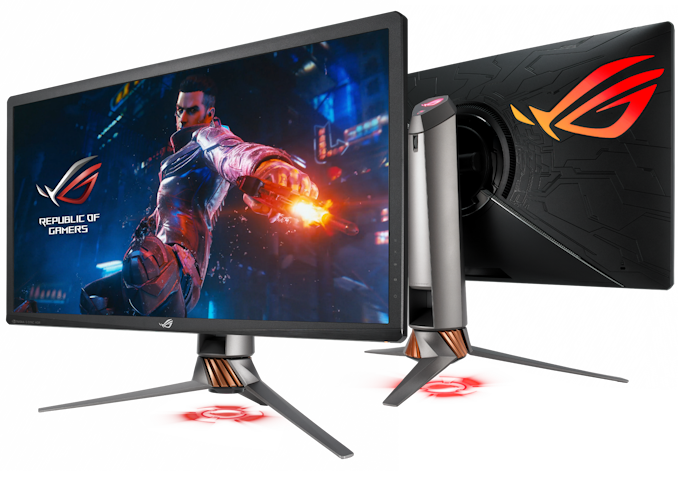 Known for its ability to build ecosystems around its products, NVIDIA rolled out a updated display-related initiative at this year's Computex trade show. With the recent advent of commercial-scale miniaturized LEDs (Mini LEDs), NVIDIA and its partners are putting together a new generation of G-Sync Ultimate (HDR) monitors incorporating the smaller LEDs for use as backlighting. Similar to 2018's first-generation G-Sync Ultimate monitors, NVIDIA is working with Acer and ASUS on the monitors, which will pair a Mini LED-based (and quantum dot enhanced) backlighting system with 144 Hz IPS LCD panels. These 4K 27-inch LCDs are looking to iterate on previous designs by offering an even greater number of LED backlighting zones, further improving the monitors' contrast and reducing the remaining backlight bloom.
Monitors based on the company's Mini LED reference design will initially be available from Acer and ASUS. These 27-inch displays will feature a 576-zone Mini LED-based backlighting system, which is a 50% increase in zones over the first-generation 384-zone designs. And, like their predecessors, these new monitors will incorporate Full Array Local Dimming (FALD) for fine-grained backlighting control and improved contrast, and a quantum dot film layer for wide color reproduction. Specific color gamut coverage levels haven't been announced, but NVIDIA has confirmed that these monitors will peak at 1000 nits brightness (in HDR mode), the same as the earlier monitors. Past that, we're looking at the same general specs as the first-gen displays, with a 3840x2160 resolution panel that can go up to 144 Hz.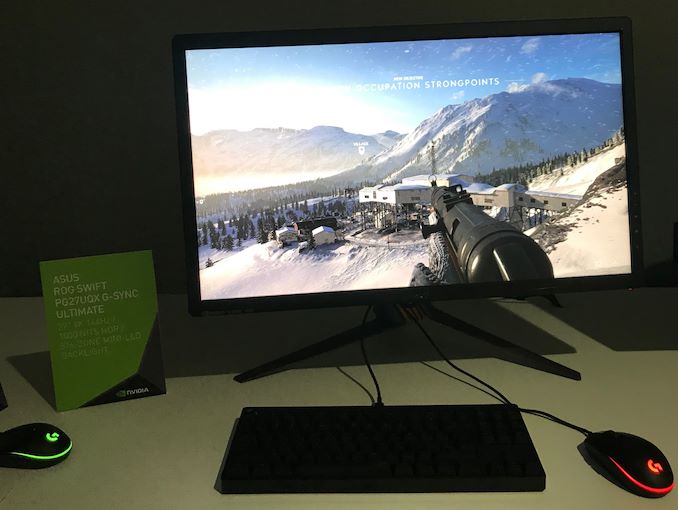 The big question, of course, is pricing and availability. While NVIDIA is only responsible for the reference design and, officially at least, is deferring to Acer and ASUS on retail details, the company is all but promising that the Mini LED-based monitors will reach store shelves this year. As for pricing, that remains to be seen. The first-generation monitors already carried a hefty price tag of around $2000, and while this is a premium market, even higher price tags for the Mini LED Predator and ROG Swift PG27UQX may be hard to swallow. So hopefully Acer and ASUS are able to get these monitors on to the market at the same point where the first-generation monitors will leave off.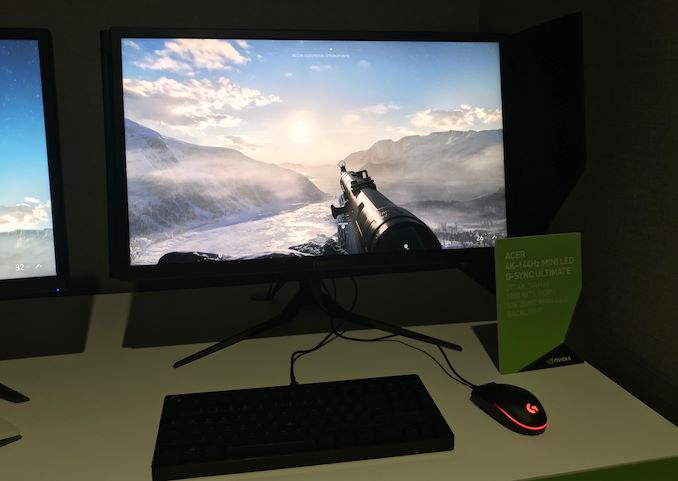 Related Reading:
Source: NVIDIA