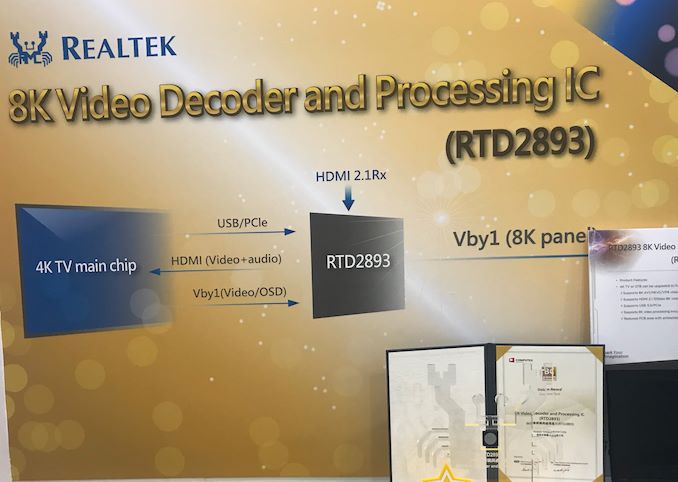 Just like with any other major transitions, the shift to 8K Ultra HD TVs will require not only new display panels (and even new display technologies), new cables, and new media, but also new codecs as well as new SoCs. To this end, Realtek demonstrated its first platform for 8K televisions and Ultra HD set-top-boxes/players at Computex.
Realtek's RTD2983 SoC can support decoding 8K resolution videos encoded using the AV1, HEVC, and VP9 codecs. The chip can process all HDR formats, reduce noise, upscale, and perform all the other functions common for processors for televisions and digital media players. The RTD2983 has PCIe and USB 3.0 interfaces, it can receive data via an HDMI 2.1 48 Gbps interface, and transmit pixel data over Vby1 wires. One advantage the RTD2983 has is embedded memory, which eliminates necessity to use external DRAM devices, lowering the BOM costs for finished products.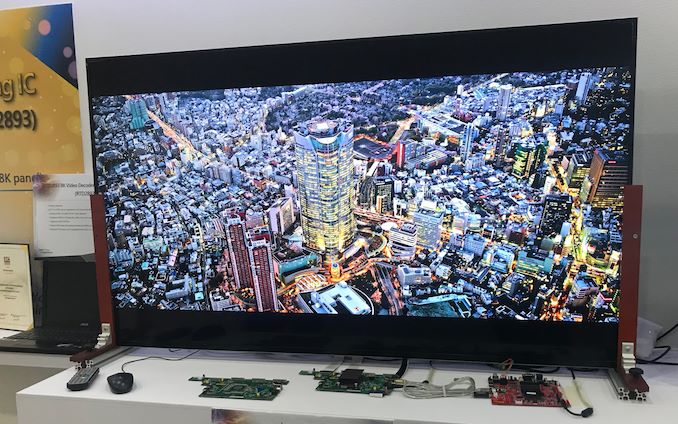 Since Ultra HD content is scarce, Realtek demonstrated the RTD2983 platform at Computex using a static picture encoded using one of the aforementioned codecs. The lack of complex motion is a bit of a letdown here, but considering how hot the SoC's heatspreader got, Realtek certainly wasn't running a light workload here.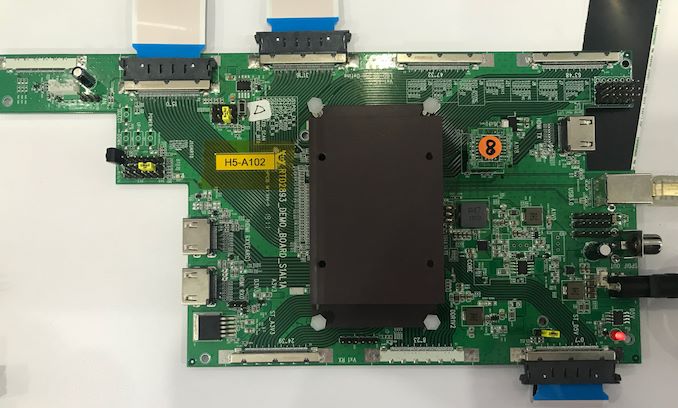 As for consumer applications for the new chip, Realtek ultimately brought the RTD2983 to Computex to show potential customers that it's ready, and that interested parties can start designing their devices based on the SoC. Though keeping in mind long design cycles for consumer electronics, it bears noting that we won't see Realtek's new SoC show up in finished products for a while yet. But in a year or two down the line, this is likely to be one of several SoCs we'll see at the heart of various mass-market Ultra HD boxes.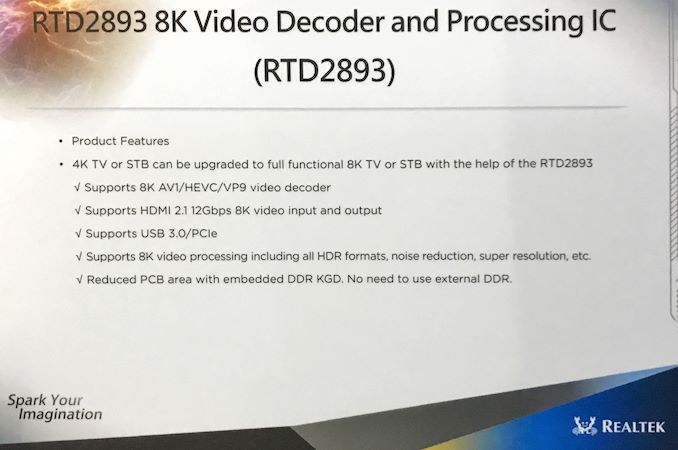 Want to keep up to date with all of our Computex 2019 Coverage?

Laptops

Hardware

Chips
Follow AnandTech's breaking news here!