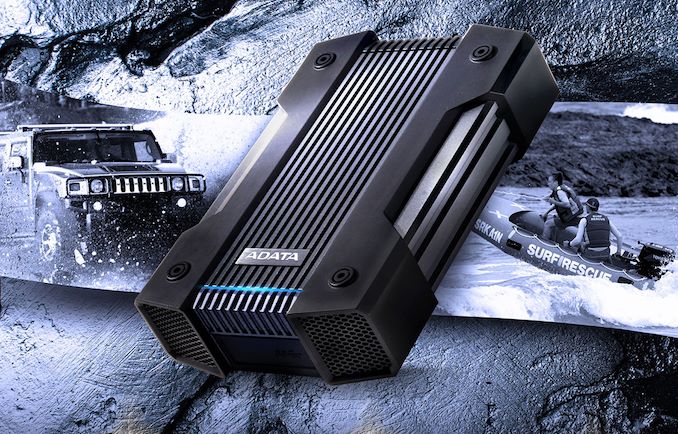 There are many reasons why external storage devices are gaining traction these days, so storage vendors have been aiming to expand their product lineups and offer storage solutions that meet market needs while still offering a degree of differentiation from their rivals. ADATA for its part already has a comprehensive lineup of consumer-grade external HDDs and SSDs, so at this year's Computex the company introduced its new HD830 ruggedized external hard drive, which is designed to withstand rather tremendous pressure and is water, dust, and shock-proof.
ADATA's HD830 comes in 2 TB, 4 TB, and 5 TB capacities. The drive can survive up to 3 tons (3000 kilograms) of pressure – enough to survive being run over by a car. It can also withstand drops from 4 feet as well as the regular bumps of life. The HD830 storage devices are completely sealed against dust and water: they can survive for 120 minutes when submerged at a two-meter depth. The drives use a micro-B USB 3.1 to USB 3.1 Type-A cable to connect to their hosts.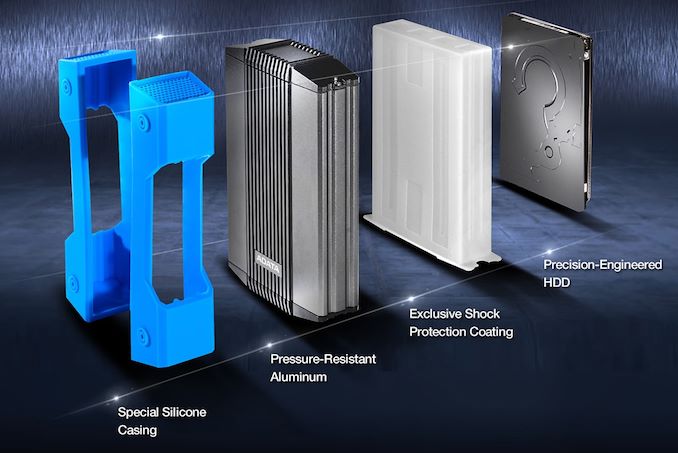 To ensure the durability of their drives, for the HD830 series ADATA packs a 2.5-inch HDD into a special plastic container that guards against shocks and liquids, which is then put inside an aluminum enclosure that further reinforces the whole container. The aluminum chassis is then itself protected by using a special silicone shock-absorbing casing. Last but not least, the HD830 has its own shock sensors as well as LEDs that detect and inform users the drive is hit during its operation or a disk error occur.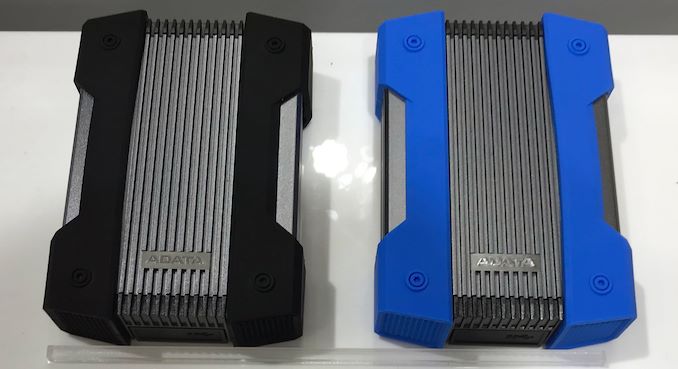 One thing to keep in mind is that modern high-capacity 2.5-inch HDDs are based on shingled magnetic recording with all of its peculiarities when it comes to performance. So expect HD830 to come with those associated performance quirks. Though admittedly, the main advantage of these drives is their rugged construction, not extreme performance.
ADATA is already selling its HD830 external HDDs via Amazon for $103, $152, and $196 for 2 TB, 4 TB, and 5 TB, respectively. Expect wider retail availability in the near future.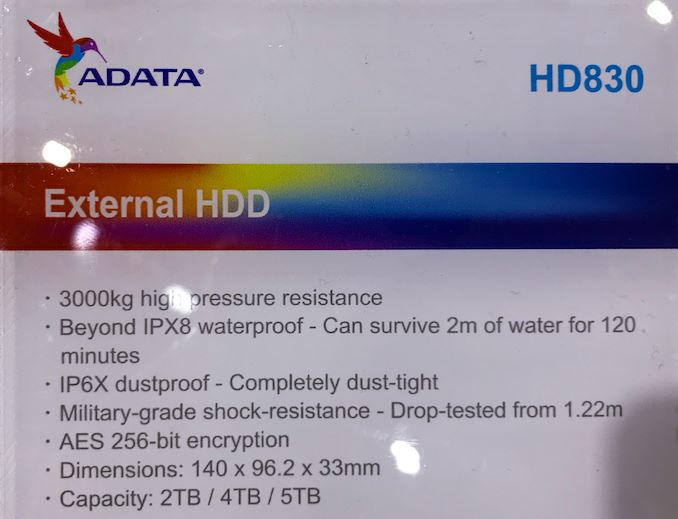 Want to keep up to date with all of our Computex 2019 Coverage?

Laptops

Hardware

Chips
Follow AnandTech's breaking news here!