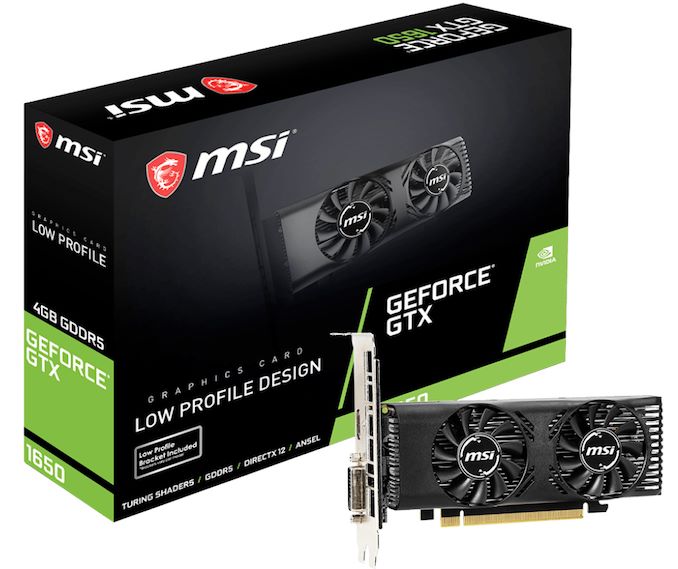 Low-profile graphics cards are primarily used by owners of small form-factor desktops who want to have a more or less decent graphics that can run casual video games. GPU manufacturers tend to release new low-profile products with every generation of GPUs, and in the recent weeks we encountered two cards based on NVIDIA's GeForce GTX 1650: one from MSI and one from ZOTAC.
Specification wise, MSI's GeForce GTX 1650 4GT LP and ZOTAC's Gaming GeForce GTX 1650 Low Profile are very similar. Both cards are based on NVIDIA's TU117 GPU featuring 896 CUDA cores clocked at up to 1665 MHz that is accompanied by 4 GB of GDDR5 memory. Both cards consume up to 75 W of power and therefore do not need any auxiliary PCIe power connectors, which makes them compatible with entry-level desktops from large OEMs that usually do not have any spare power cables inside.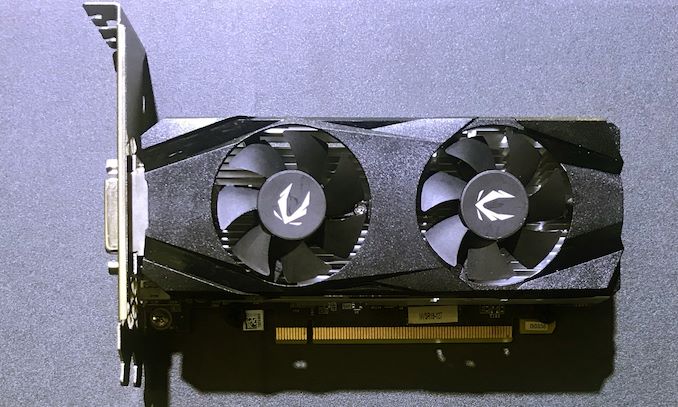 The key difference between low-profile GeForce GTX 1650 graphics cards from MSI and ZOTAC is configuration of their display outputs. The MSI unit has a DVI-D and an HDMI 2.0b, whereas the Zotac comes with a DVI-D, a DisplayPort 1.4, and an HDMI 2.0b connector. Since the TU117 graphics processor supports hardware-accelerated decoding and encoding of HEVC (H.265) and VP9 video at 4Kp60 as well as HDR10, both cards can be used for HTPCs.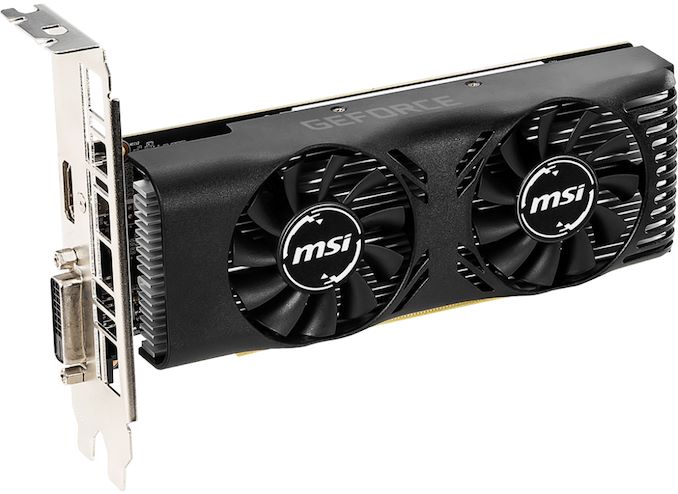 MSI's GeForce GTX 1650 4GT LP and ZOTAC's Gaming GeForce GTX 1650 Low Profile AIBs are already listed by their manufacturers on their websites, and so we expect the products to show up in retail shortly. In fact, since ZOTAC's unit was demonstrated at Computex, this board may be a little bit closer to release than MSI's device.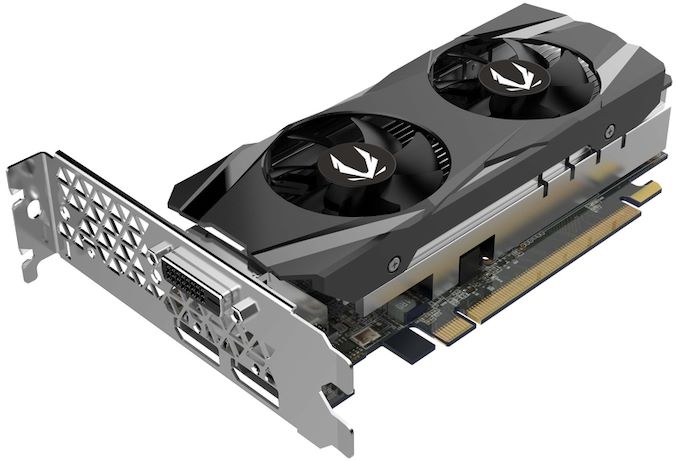 Neither MSI nor ZOTAC disclose MSRPs of their low-profile graphics cards, but it is logical to expect these entry-level units to be available at prices very close to MSRP recommended by NVIDIA, which is $149.
Related Reading