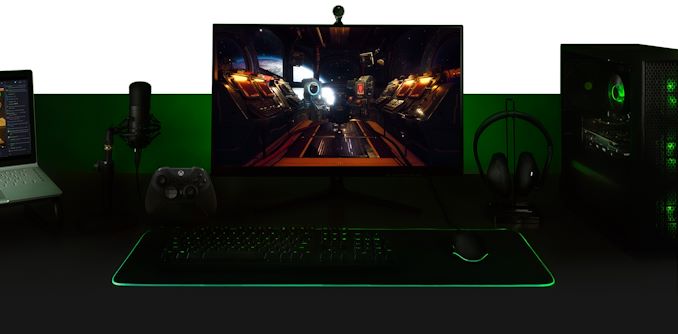 Microsoft on Sunday announced plans to bring select PC Game Pass games to NVIDIA's GeForce Now cloud streaming service later in 2023. The move will allow gamers to enjoy Microsoft's curated collection of PC games on high-end hardware in the cloud without purchasing either the games or a high-end gaming device (PC, Xbox), all for a monthly fee.
"Game Pass members will soon be able to stream select PC games from the library through NVIDIA GeForce Now," wrote Joe Skrebels, Xbox Wire Editor-in-Chief, in a blog post. "This will enable the PC Game Pass catalog to be played on any device that GeForce Now streams to, like low-spec PCs, Macs, Chromebooks, mobile devices, TVs, and more, and we will be rolling this out in the months ahead."
NVIDIA's GeForce Now is a cloud gaming service known for offering cutting-edge gaming hardware, including the highly acclaimed GeForce RTX 4080 graphics card that is offered in the top tier subscription ($19.99 per month) aimed at demanding gamers. Meanwhile, Microsoft's PC Game Pass subscription ($9.99 per month) gives access to over 100 titles of different genres and a library of Electronic Arts games. The value proposition of Game Pass on GeForce Now is evident as it allows to play high-quality PC games on an advanced rig for $30 a month, or $360 a year, which is considerably cheaper than buying a gaming PC.
There are a couple of things to keep in mind though. Microsoft has only confirmed that a "selected range" of Game Pass PC games will be compatible with GeForce Now. Also, the question of whether EA Play games will be supported is yet to be clarified. Thus, it remains uncertain how many games from Microsoft's subscription will eventually be compatible with the GeForce Now platform.
Furthermore, cloud game streaming comes with its own quirks, such as longer loading times and increased latencies, so its overall experience is not exactly the same as that provided by a local gaming PC with a high-end CPU and a GeForce RTX 4080 graphics board. Still, NVIDIA's GeForce Now with the GeForce RTX 4080 tier provided better experience than Microsoft's Xbox Cloud Gaming service, offering higher performance and lower latency, according to a comparison by The Verge.
Bringing PC Game Pass games to NVIDIA's GeForce Now platform — which currently supports Epic's Game Store and Valve's Steam — could potentially enhance the appeal of both services for gamers. Meanwhile, some might perceive this move as a strategic effort to pacify regulators in light of Microsoft's ongoing acquisition of Activision Blizzard. In general, the move shows that the software giant is willing to distribute its services and games on platforms beyond Windows and Xbox.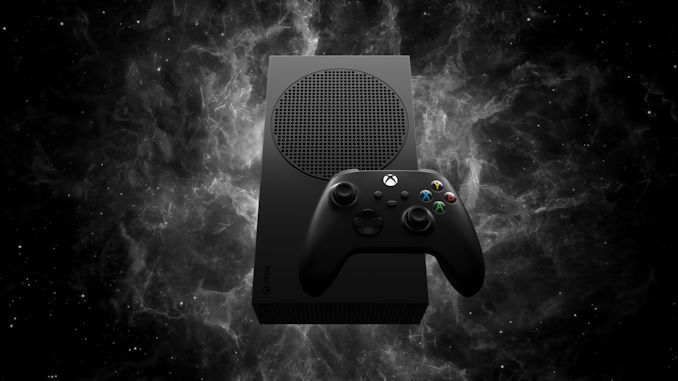 In separate news, Microsoft introduced a new, larger capacity version of its Xbox Series S console. The all-black Xbox comes with a 1 TB SSD - up from 512GB on the base model - and carries a $50 price premium, putting the final price tag at $349. The new system will be available starting September 1, 2023.