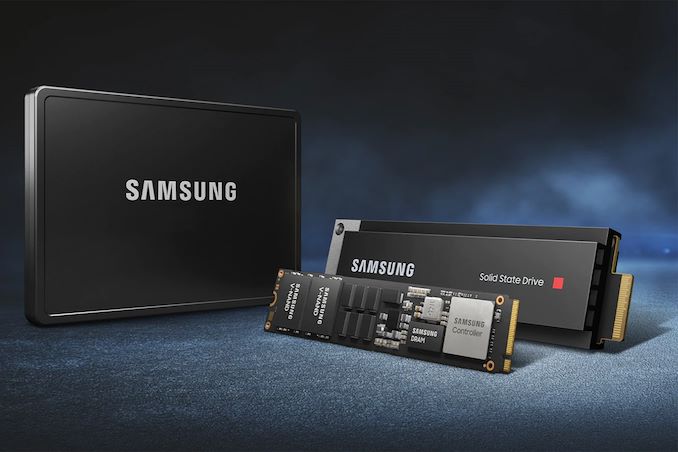 Samsung teased the industry's first 256 TB solid-state drive at the Flash Memory Summit 2023. The new drive features unprecedented storage density and is aimed primarily at hyper-scale data centers where storage density and reduced power consumption matter the most.
Samsung's 256 TB SSD is based on 3D QLC NAND memory and probably uses innovative packaging to cram multiple 3D QLC NAND devices into stacks. The company does not disclose which form factor the drive uses. Still, because the unit is aimed mainly at hyper scalers, we expect Samsung to offer them in one of the emerging ESDFF form factors or Samsung's proprietary NGSFF form factor. For now, the only thing that Samsung discloses about its 256 TB SSD is that it is several times more energy efficient than existing drives that carry 32 TB of raw NAND.
"Compared to stacking eight 32 TB SSDs, one 256 TB SSD consumes approximately seven times less power, despite storing the same amount of data," a statement by Samsung reads.
In addition to teasing its 256 TB SSD, Samsung formally announced its next-generation datacenter PM9A3a family of drives with a PCIe 5.0 x4 interface that is expected to offer serious performance and high power efficiency.
Samsung says that its new PM9A3a SSDs increase sequential read performance by up to 2.3 times (i.e., to 14.95 GB/s) and random write performance by more than 2x compared to the previous generation PM9A3, which uses a PCIe 4.0 x4 interface. In addition, these new drives promise a 60% power efficiency improvement (presumably compared to predecessors) and enhanced Telemetry and Debug functions.
Samsung's PM9A3a SSDs will be available in various form factors in the first half of 2024, featuring capacities from 3.84 TB all the way up to 30.72 TB.
Source: Samsung