We try not to bring you too much news about product announcements unless there's something particularly intriguing about them; we get inundated by them and most of the time it's the most generic of refreshes. Happily that's not the case with Lenovo's shiny new ThinkPad X220 notebooks.
Inexplicably Lenovo is opting to label these two very different notebooks under the same X220 header: one is a tablet clocking in at 3.88 pounds with a 4-cell battery; the other is an ultraportable that weighs less than three pounds. Both come with support for either SSDs or mechanical hard disks (with a 4GB SSD option as a special order).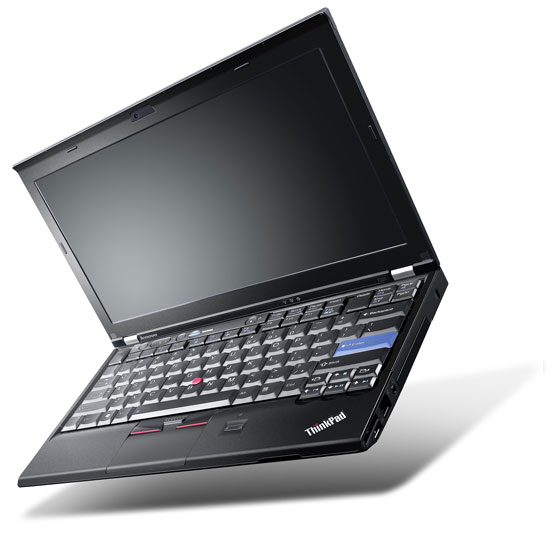 We'll start with the ultraportable X220. Lenovo is shipping it with a 12.5" 1366x768 LED-backlit screen, but you can upgrade to an IPS panel. It maxes out at 8GB of DDR3 and has a strong spread of Sandy Bridge mobile processors to choose from, starting with the Core i3-2310M at 2.1GHz and going all the way up to the i7-2620M at 2.7GHz. Strangely, only the i7-equipped models come with USB 3.0 connectivity. Reviews of the X220 are already popping up on the internet and the IPS screen is proving as impressive as you'd expect, but not nearly as impressive as the battery running time: Lenovo claims up to 15 hours on a 9-cell battery, a hyperbolic figure to be sure but not as crazy as you'd think. NotebookReview's test model came with a 6-cell battery and was pushing nine hours.
You can see and eventually order the ultraportable X220 here, and MSRP is expected to start at a not-unseemly $899.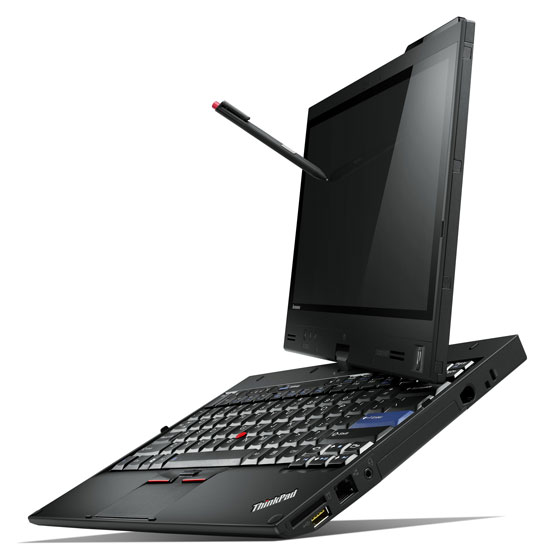 The other X220 is the tablet model. Again it ships with a 12.5" 1366x768 LED-backlit screen, but in this case the only choice is the finish you want on the IPS panel: Infinity Glass or Corning Gorilla. Yes, the X220 tablet comes with an IPS panel standard, proving that Lenovo understands what ViewSonic couldn't figure out with their tablet: that viewing angles are really important. Unfortunately the X220 tablet is nearly a pound heavier than its ultraportable cousin and doesn't come with an option for USB 3.0 connectivity. Lenovo quotes nine hours of running time with the 8-cell battery.
The X220 Tablet isn't up on Lenovo's site yet, but MSRP is expected to start at $1,199.