We first met Indilinx in early 2009, with its Barefoot controller at the heart of OCZ's Vertex SSD. Until SandForce showed up in 2010 with the SF-1200/1500 series of controllers, the Indilinx Barefoot was the cheaper alternative to Intel. If it wasn't for Indilinx I'm not sure Intel would've had any real competition until last year.
The OCZ/Indilinx relationship was always a close one, but it's about to get a lot closer. Today OCZ announced that it has signed a definitive agreement to acquire Indilinx Co., Ltd for ~$32M in OCZ shares. The deal is expected to close within 30 days.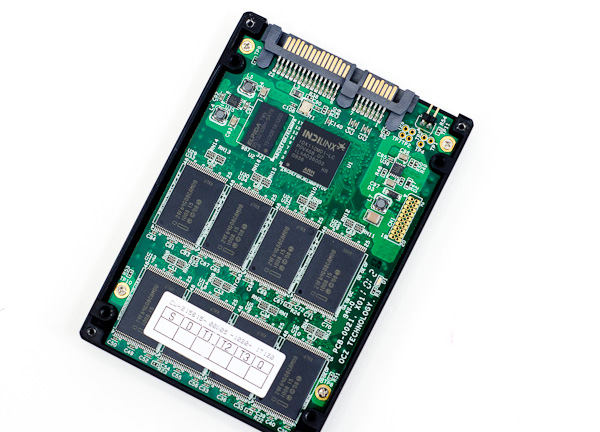 Why would OCZ acquire Indilinx? To be honest, it's the only way to ensure growth in the future. While OCZ is currently the retail/channel face of SandForce, SF also happens to sell to all of OCZ's competitors. OCZ may get early access to SandForce hardware, but so could anyone else who shows up with a big enough check. Ultimately to stick around in this business OCZ needs to be able to build its own controller and that's what the Indilinx acquisition is designed to allow.
Indilinx was working on its first 6Gbps controller codenamed Jet Stream, however the design never surfaced. Delays do happen in chip design and I'm guessing Indilinx just couldn't make it happen with Jet Stream.
What does this mean for SSDs today? Probably very little. OCZ will continue to ship SandForce based drives, however at some point I'm expecting to see an exclusive OCZ branded controller. While this move will likely guarantee OCZ's ability to differentiate amongst its smaller competitors, I'm not entirely convinced it will be enough to compete with the likes of SandForce. We've even seen Intel struggle with that battle.
Anything can happen though. Two years ago I didn't expect anyone other than Intel to dominate SSDs. A year ago it was SandForce. By this time next year anything could happen.