In our iPad 2 review I mentioned that despite really liking the device, I never really could integrate the original iPad into my daily life in a meaningful way. I always ended up traveling with the iPad and a notebook or while around town I just kept a smartphone on me. That limited my iPad use to pretty much lounging around at the house, and even then I found myself turning to the laptop more often than not.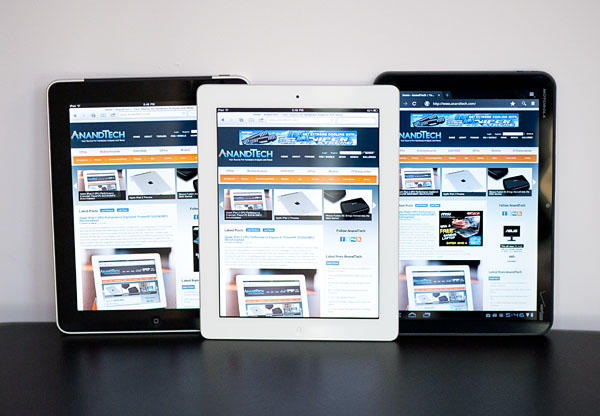 With the Xoom and iPad 2 I've been giving the tablet usage model another try. I've kept my usage mostly consumption focused. Browsing the web and reading emails. I really do prefer using a tablet for both of these things. I do wish the iPad 2 was faster when selecting lots of emails but the improvement over the original iPad is still considerable.
My holdup is this: while I love reading on the iPad 2, I have troubles contributing using it. Writing lengthy email responses or even posting comments on AT is just slower on the iPad than on a notebook. The solution can't be to just walk over to a laptop when I want to respond and just use the iPad when I'm reading - that seems horrible inefficient.
I could use a Bluetooth keyboard but that's also rather clunky. I feel like there has to be a better solution going forward, particularly as the tablet market grows. Is it voice? Or some sort of an integrated kickstand with more flexibility than what you get with the smart cover?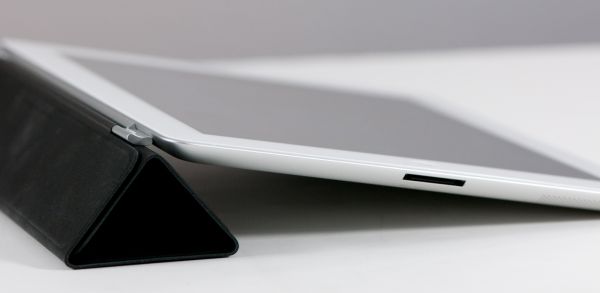 I feel like smartphones get a pass because it's easy to type on them regardless of where you're sitting. Tablets on the other hand need to be propped up against something and as a result are harder to type on in certain situations. They work fine on a desk but if I'm at a desk I'd rather use a notebook. What about when laying back on a couch?
I'm curious what you all think about this. Am I alone in finding tablet ergonomics a barrier? If not, what do you believe is the best solution for tablets going forward. I want to read and respond on a tablet as quickly as I can on a notebook. What needs to be built? Post your comments here and I'm sure we can get many of the tablet manufacturers to pay attention. I don't think they have stumbled across the best solution for this problem either, so what you say here might go a long way in making tablets better for everyone.