Mobile digital TV has been a popular technology in parts of Asia for some time, with incredible adoption by mobile customers eagerly devouring hours and hours of video without ever pegging their data plans. The standard for mobile digital television in the US hasn't been nearly as well adopted. The ATSC standard adopted for today's HDTV broadcasts is ill suited to mobile applications as it was designed with specialized fixed location antenna in mind. The alternative standard (ATSC M/H) was developed to exist in a subset of the ATSC capacity, with transmission technology that is capable of being received by mobile handsets, even in motion.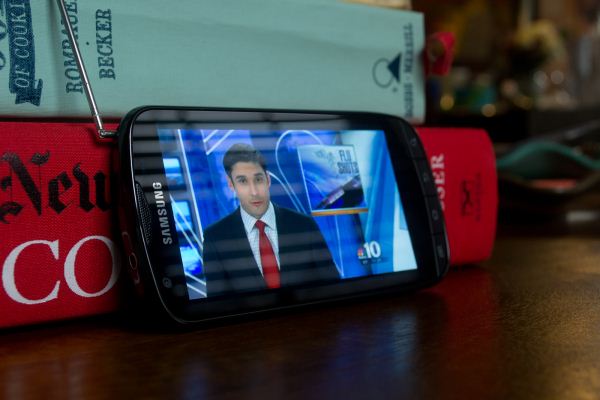 DyleTV on the MetroPCS Samsung Galaxy S Lightray 4G
DyleTV is the marketing arm of the Mobile Content Venture (MCV) group that was organized to help establish support and adoption for this technology. Over the last year we've seen iOS accessories released that support the standard from Elgato and Escort and even a handset, MetroPCS's Samsung Galaxy S Lightray 4G. This hardware support has been slow coming due to several factors. First, there's the matter of that antenna. The current implementation of the standard doesn't really allow for the sort of tiny embedded antennas used by cell phones. Instead the roughly 8 inch antenna protrudes from their dongles and phones, making it an inelegant solution to say the least. There's also the matter of the additional hardware necessary to receive and decode the transmissions, something sure to add bulk and battery drain to more svelte devices.
The transmissions themselves take up just under 1 Mbps of the total ~19Mbps of the ATSC standard, giving them limited capability with just stereo audio and standard definition video. For the broadcaster the technology requires little investment, and the only content limitations are for NFL broadcasts; their licensing agreements force MCV partners to swap in alternate content for the duration of an NFL broadcast.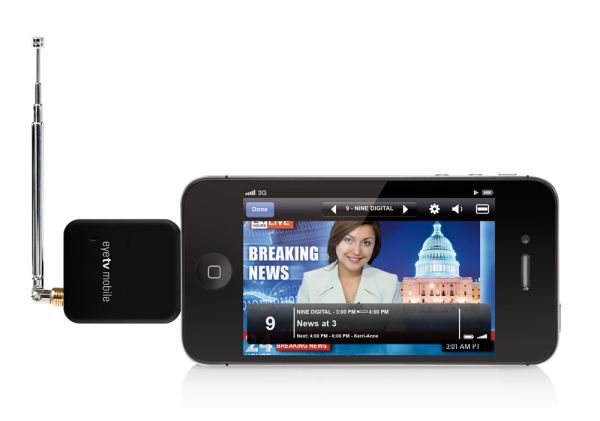 The ideal that MCV is pursuing is to not just feature broadcast content, but to also serve as delivery for encrypted premium content. The model would be similar to apps on Xbox 360 or Google TV, like the HBO Go app. An app on your phone or tablet would authenticate your subscription to the service, and then be enabled to decode the encrypted stream. As with the broadcast component, the end user benefits from not having to devour valuable data plans, but doesn't benefit from the time shifting benefits of video-on-demand solutions.
There are so many players in the US media market. Service providers, hardware manufacturers, software distributors and content providers all have a stake in how media is delivered to end users; and no solution will satisfy all the players involved. So, what hope is their of bringing mobile TV to the masses? We're not sure, but here at CES, there's plenty of excitement.