I'm a big fan of these closed loop all-in-one liquid coolers. For a little extra on the cost of an air cooler we can get a quieter cooling solution and something that can offer a great way to remove heat from the CPU without going for a full blown self-build water loop. AnandTech covered the first Corsair closed-loop liquid cooling range back in June 2011, and Dustin recently covered six of them including four from Corsair and two from NZXT in December 2012, with the larger 280mm model taking the top spot. With that in mind, Corsair has announced a pair of larger CLCs, in the form of the 140mm H90 and the 280mm H110.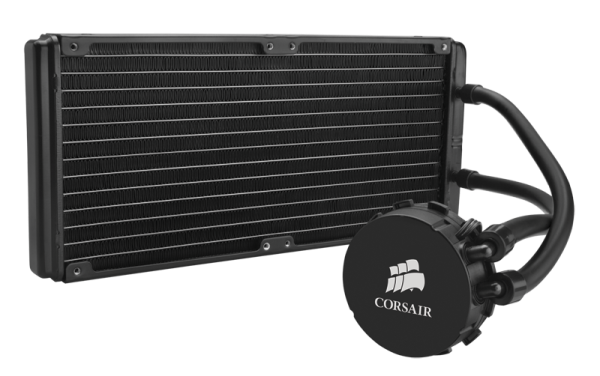 The Corsair H90 is a single width 140x140mm model that comes with a single 140mm fan, making it the bigger version of the H55. The H110 by contrast is a double length 140x280mm loop and a pair of fans, pushing the size of the H100 but using the Asetek based mounting system of the H55. The switch to 140mm should allow for quieter operation from the bigger fans, and Corsair states the bundled fans are designed for the high static pressure that these loops need.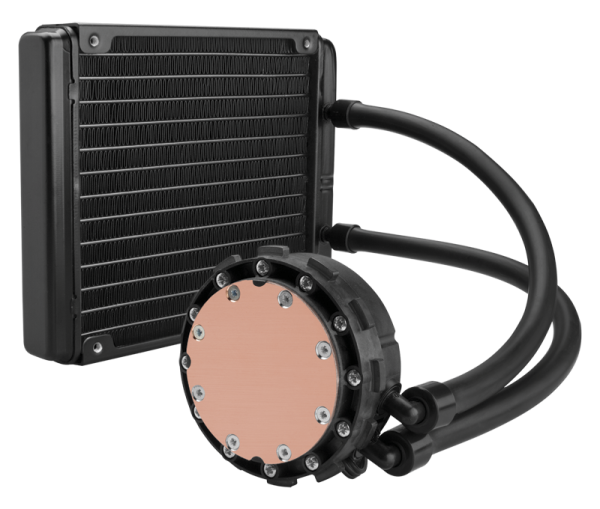 It is worth noting that both models use the Asetek mounting system used on the H80/H100 rather than the CoolIT mechanism of the H80i/H100i. Similarly, there is no mention of Corsair Link integration like the H80i/H100i, which may mean that the -i variants could be coming later this year if Corsair want to release them (and they can get the OEM of the H80i/H100i, CoolIT, to make them).
We should be getting both in to review within due course, but eager buyers can find the H90 and H110 available at the Corsair Store online for $100 and $130 respectively. Both coolers will support all modern motherboard sockets - 2011/1366/1156/1155 for Intel and FM2/FM1/AM3+/AM3/AM2 for AMD.