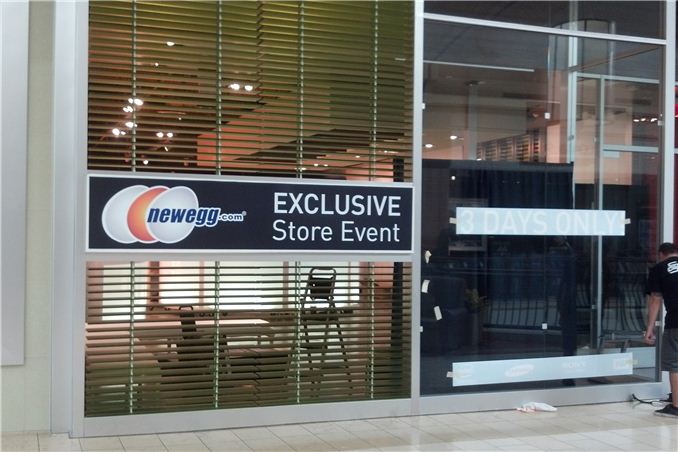 Ask any [Ed from Ian: US-based] computer/technology enthusiast about the best place to buy hardware online and it's almost inevitable that you'll hear the name "Newegg". They have been around just about as long as I can remember in the computer world – founded in 2001, a couple years before I actually started writing for AnandTech. The reasons for their success are too much to get into right now, but having good prices and good customer service with a large selection of products is at least a big part of the story.
The Internet boom over the years has also caught many retail outlets with their proverbial pants down – we've seen companies like CompUSA, Incredible Universe, and various other companies expand and contract over the years as more and more people began shopping online. Newegg has largely avoided all that, starting with an online presence and generally avoiding rapid expansion, but they're always looking for new ways to grow their business. They started out as a company primarily focused on selling computer components and software, but we've seen them expand into other electronics items, books, clothing, outdoor accessories, and numerous other products. This week, they're going to try another new idea: a pop-up store.
The ideas pretty straightforward: erect a temporary structure, stock it with popular devices, staff it for a few days or a few weeks, and when you're done you take it all down and store it again… or take it somewhere else and erect another pop-up store there. Newegg will be doing exactly this from August 16-18 at the Oaks Shopping Center in Thousand Oaks, California. Obviously that limits who will be able to attend in person, but Newegg promises to stock a variety of laptops and Ultrabooks, tablets, digital cameras, hard drives and solid-state drives, and various other devices that any back-to-school shopper might find useful. The available inventory will definitely be more limited than what you find at Newegg.com, however, as the announcement says they will have "over 70 products from Intel, Samsung, Sony, WD and more." As an added bonus, the first 100 shoppers to come by the store each day will receive a free gift – we don't know what that the gift will be, unfortunately, so we can't say whether it will actually be worth the trouble of waiting in line. There will also be "discounts and giveaways" at the event.
Going back to what we were saying earlier about large retail outlets that have come and go over the years, the pop-up store gives companies a way to offer a short-term presence in an area without the long-term investment. While this initial trial by Newegg will be primarily for residents of Southern California, if it's a success we expect to see future pop-up stores, and not just from Newegg. If you happen to stop by, let us know what you think of the idea and how well Newegg executes.
Source: Newegg.com