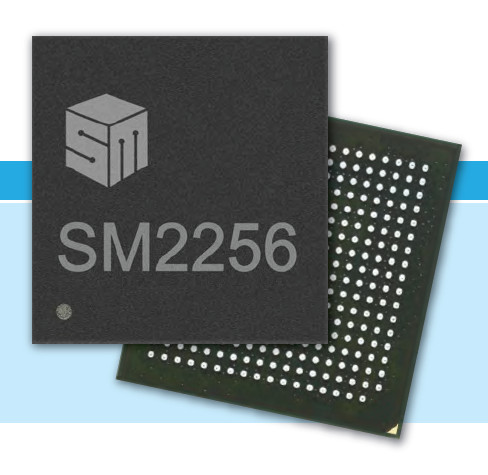 A couple of weeks ago at Flash Memory Summit, Silicon Motion launched their next generation SATA 6Gbps SSD controller. Dubbed simply as SM2256, the new controller is the first merchant controller solution (hardware + firmware) to support TLC NAND out of the box and succeeds the SM2246 controller we tested a while ago with ADATA's Premier SP610. The SM2246 was not the fastest solution in the market but it provided decent performance at an alluring price and the SM2256 is set to lower the total cost even more thanks to support for lower cost TLC NAND.
The SM2256 continues to be a 4-channel design and I am guessing it is also based on the same single-core ARC design with most changes being in the ECC engine. NAND support includes all NAND that is currently available including Toshiba's 15nm TLC NAND and the controller is designed to support 3D NAND as well. DDR3 and DDR3L are supported for cache and the controller is also TCG Opal 1.0 compliant.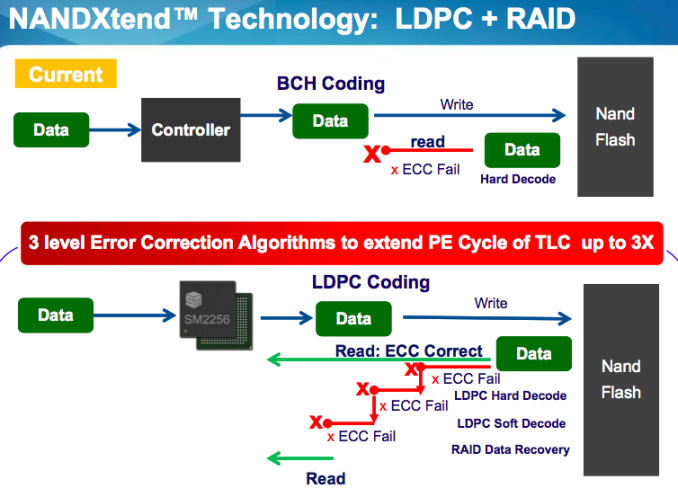 To make TLC durable enough, the SM2256 features Low Density Parity Check (LDPC) error-correction, which is a new ECC scheme that is set to replace BCH ECC. Intel did a very detailed presentation on LDPC at FMS a few years ago, although I must warn you that it is also very technical with lots of math involved. Silicon Motion calls its implementation NANDXtend and it has three steps: LDPC hard decode, soft decode and RAID data recovery. Basically, hard decode is much faster than soft decode because there is less computation involved and in case the ECC engine fails to correct a bit, the RAID data recover kicks in and the data is recovered from parity. Silicon Motion claims that its NANDXtend technology can triple the endurance of TLC NAND, making it good for ~1,500-3000 P/E cycles depending on the quality of the NAND. Marvell's upcoming 88SS1074 controller supports LDPC as well and I will be taking a deeper look at the technology once we have a sample in our hands.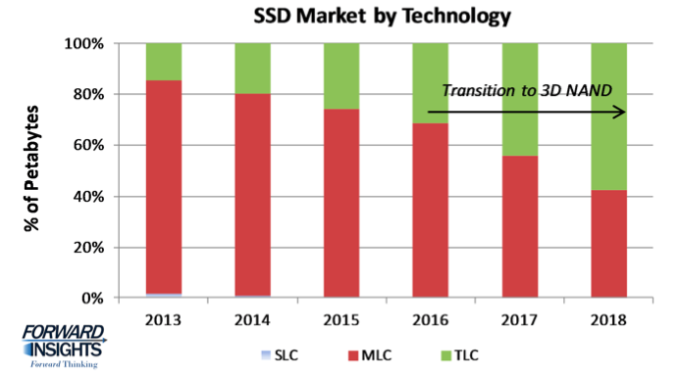 TLC is expected to become the dominant NAND type in four years, so focusing on it makes perfect sense. Once the industry moves to 3D NAND, I truly expect TLC NAND to be the NAND for mainstream SSDs because the endurance should be close to 2D MLC NAND, which eliminates the biggest problem that TLC technology currently has.
The SM2256 is currently in customer evaluation and is expected to enter mass production in Q4'14 with shipping devices coming in late 2014 or early 2015.