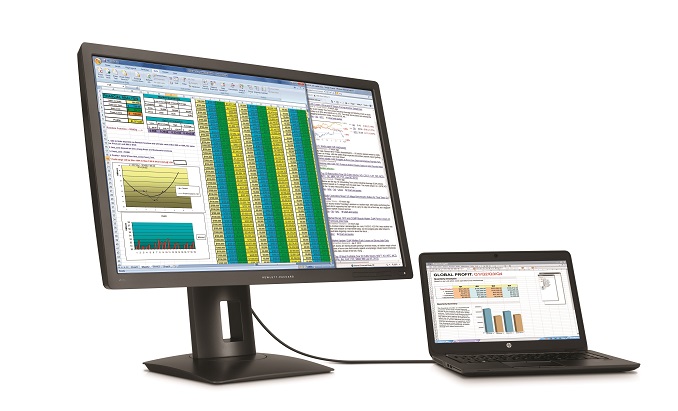 HP has announced a staggering number of monitors today, and have reset the bar on pricing. A total of seven monitors have been announced today, and all offer something different from each other. From curved, to 4K, to Virtual Reality, HP has covered the gamut with these models.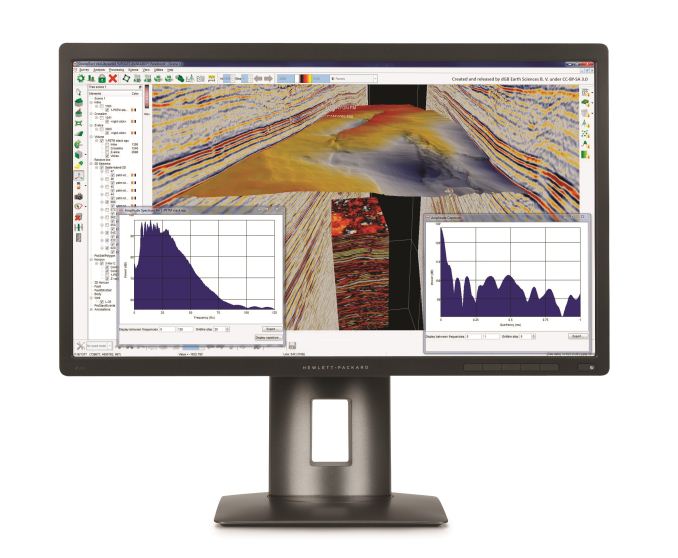 HP Z24s
We will start with the smaller models first. The HP Z24s is a 23.8" UHD display, which features a IPS panel. HP lists this model as covering the sRGB color gamut, which is generally what the average consumer requires. The stand offers tilt, height adjustment, swivel, and pivot. Connections to the display include 1 MHL 2.0/HDMI 1.4, a second HDMI 1.4, DisplayPort 1.2, and Mini-DisplayPort. The monitor includes 4 USB 3.0 ports as well as an audio out. HP rates the brightness as 300 cd/m². The Z24s will be available in April for $549.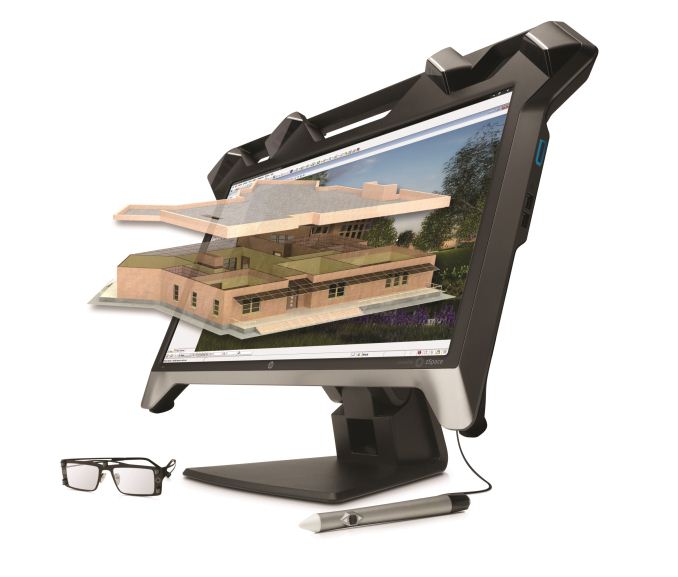 HP Zvr 24"
The next 24" panel is the Zvr 23.6" Virtual Reality Display. This display tracks your heads movements and can create real-time parallax effects to create a 3D experience with the help of some 3D glasses. The device is targeted as a commercial display, for CAD and other types of software, and HP will release an optional zView Software suite in Q2 2015 for this device. The Zvr has a 1080p TN panel, which HP claims offers up to 170° horizontal viewing, and 160° vertical. The Zvr 23.6" display has 1 DVI-D port, 1 DisplayPort 1.2 port, and two USB 2.0 ports. Prices and availability are to come.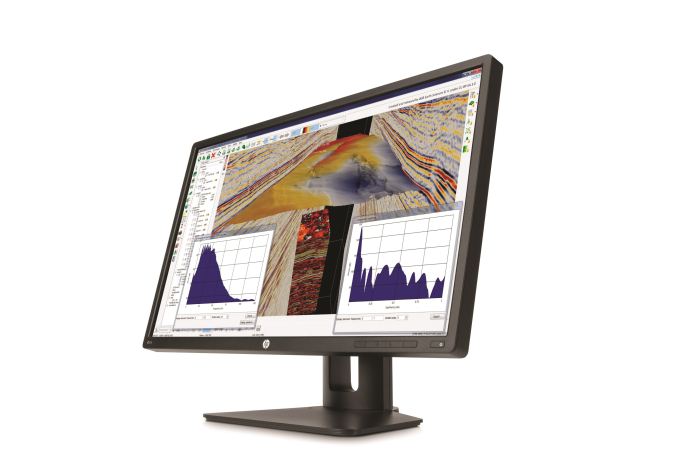 HP Z27s
HP also announced three 27" displays, and the first on the sheet is the Z27s, which is a size bump up of the Z24s. As with the Z24s, the Z27s features a 3840x2160 IPS panel, with 1.07 billion colors and coverage of the sRGB color gamut. The connections are HDMI 1.4, DisplayPort 1.2, and Mini-DisplayPort, and the Z27s offers 4 USB 3.0 ports and 1 audio port as well as a tilt, swivel, pivot, and height-adjustable stand. The Z27s should be available this month for $749.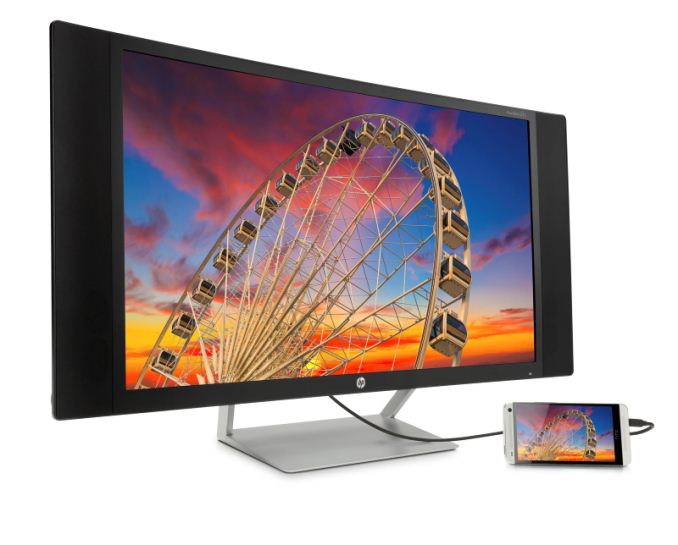 HP 27c
The next 27" display is the HP Pavilion 27c Curved Display. This is only a 1080p panel, but has a gentle curve to it. The panel on this model is listed as a VA panel according to the tech specs, and brightness is listed at 300 cd/m². Connections feature HDMI 1.4, MHL 2.0, and a VGA connection for some reason. This display also features onboard audio, with 4 watts per channel for the two speakers and DTS Audio. The 27c is available now for $399.99.
HP Z27q
The next 27" monitor is likely the most exciting display announced today. The HP Z27q is a 27" IPS display with 5K (5120x2880) resolution, matching the new Retina iMac and Dell's 5K display. The big change here though is that HP will be offering the Z27q for $1299.99. This is about half of what Dell was first asking for their 5K UltraSharp. The Z27q offers color calibration to sRGB, Adobe RGB, and BT.709, and according to HP the 10-bit panel covers 99% of the Adobe RGB gamut. The stand offers tilt, swivel, pivot, and height adjustments, and the only connections offered are 2 DisplayPort 1.2 connections. There are four USB 3.0 ports as well. The Z27q should be available in March.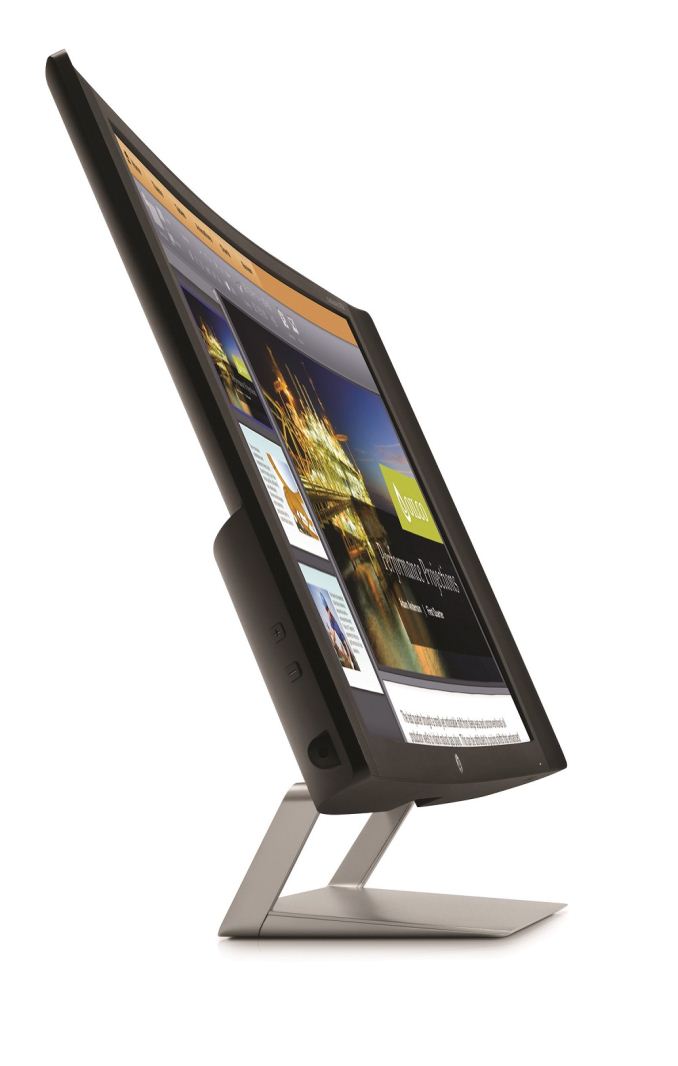 HP S270C
The final 27" monitor announced by HP today is the HP EliteDisplay S270c which is a 27" curved display. The 1080p panel is a IPS panel, with 300 cd/m² brightness listed. As with the Pavilion Curved Display, the S270c offers DTS Audio with 4 watts per channel. Inputs are VGA, HDMI 1.4, and MHL 2.0. HP states that this model covers 98% of the sRGB gamut, and has a coating for low refection. Price and availability to follow.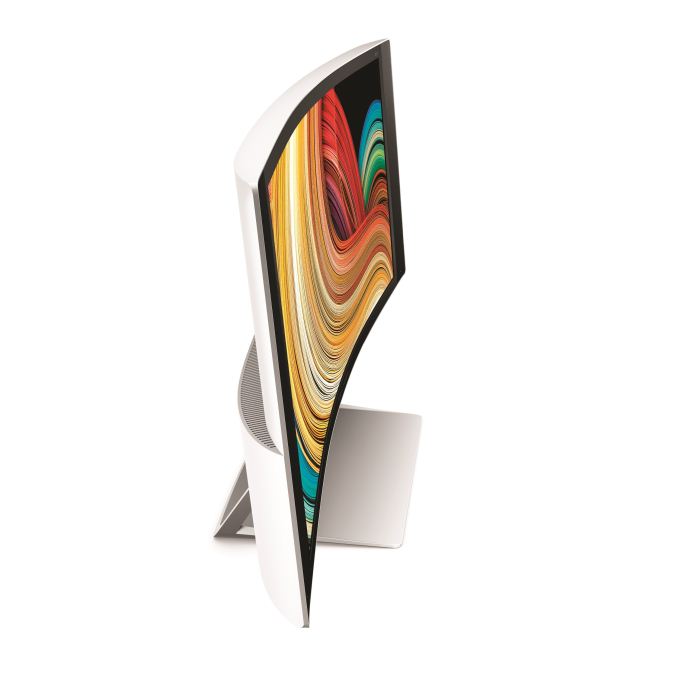 HP Z34c
Finally, in case you had not seen enough monitors, HP also announced the HP Z34c display, which is a 34" Ultra Wide Curved Display. The Z34c offers a 3440x1440 WQHD resolution from the VA panel, and 350 cd/m² brightness. This panel offers 8 bit color depth, and HP rates it at 98.8% of the sRGB gamut. The panel features a low reflective coating and DTS audio with 6 watts per channel. Inputs are 2 HDMI (one with MHL) and 1 DisplayPort 1.2. Estimated pricing for this model is $999 with availability in April.
Source: HP