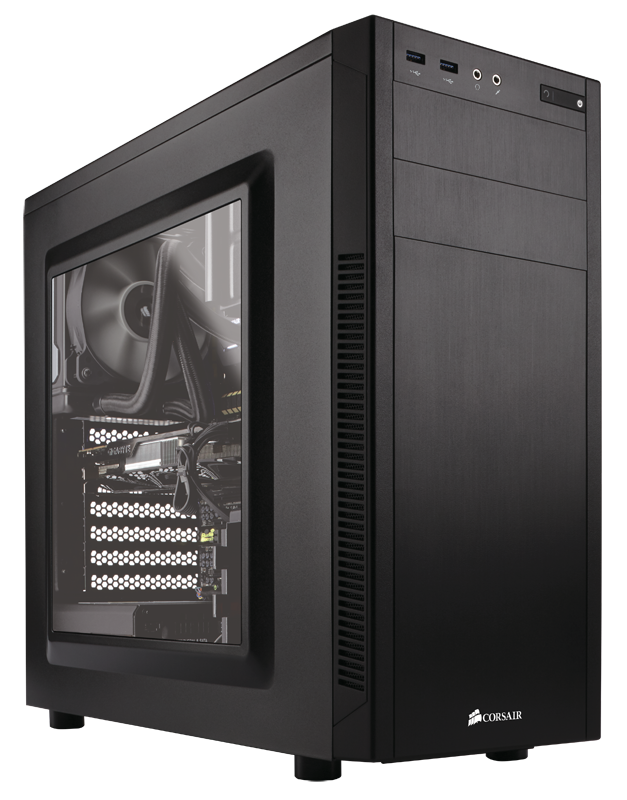 Two years ago, Corsair released the Carbide 200R and the $59 case proved to be a remarkable budget-friendly solution. Back then we were wondering "how low can you go" and the Carbide 200R served as the least expensive enclosure Corsair had in their ranks for a long time. That changes today, as Corsair announced the 100R, a slightly smaller version of the 200R that has a MSRP of $49. The small 100R can still hold normal ATX motherboards and PSUs, as well as 5.25" devices and up to four 3.5" drives.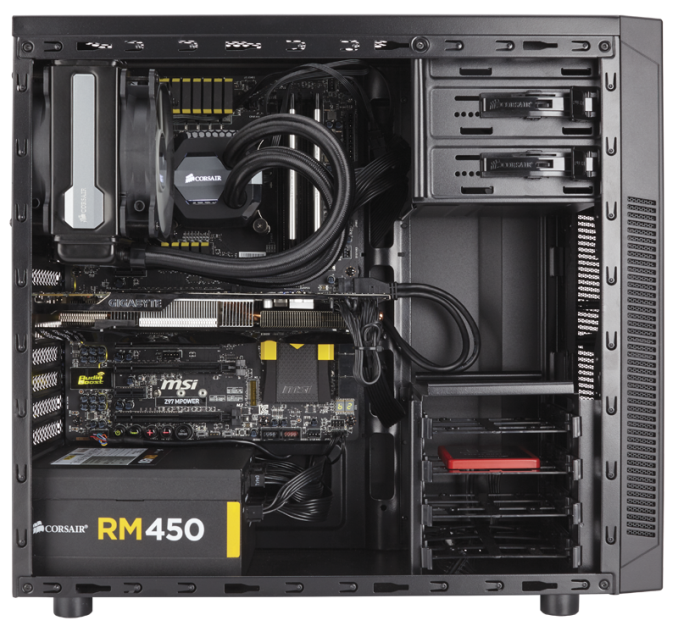 The 100R will be available in two versions. The windowed and windowless (silent) versions will have an MSRP of $49 and $59 respectively. No, that is not a typo, the windowless version is a little more expensive because it includes a layer of sound-dampening material. Visually, the 100R is very similar to its larger, older brother, the 200R. From the pictures that Corsair provides with their press release, we can tell that the major differences lie with the drive cages; there is one less 5.25" bay and the 3.5" cage has been remodeled to use plastic trays. The top exhaust fans are limited to 120mm as well, but they ought to be more than sufficient for a budget-level system.
"The Carbide 100R shatters the stereotype that budget-friendly cases have to be gaudy and poorly designed, " said George Makris, Product Manager for Cases and Cooling at Corsair. "Now gamers and PC enthusiasts have a subtle, functional, and affordable foundation for their next PC." A presentation of the 100R by George Makris can be seen in the following video.