Today Sony has announced a new mid-range device for their line of Xperia smartphones. In the past weeks we've seen the launch of the Xperia E4, and Xperia E4g, each with a focus on a particular group of users. Today's launch is similar, with the phone focusing on its protection from dust and water damage. The Xperia M4 Aqua is Sony's newest smartphone, but at the moment it's somewhat mysterious. At the time of writing, many of the specifications for it are unknown, although when this publishes you'll be able to view the specifications in the source below.
What is known about the Xperia M4 Aqua is that it sports Qualcomm's Snapdragon 615, which has two clusters of four Cortex-A53 cores clocked at 1.7GHz and 1.0GHz respectively. While one can argue the merits or lack thereof with having the same cores in each cluster, both Qualcomm and their customers are clearly aiming at specific markets like China with products that use Snapdragon 615. Beyond the SoC, the phone has a 13MP rear-facing camera with an F/2.0 aperture, and a 5MP front-facing camera.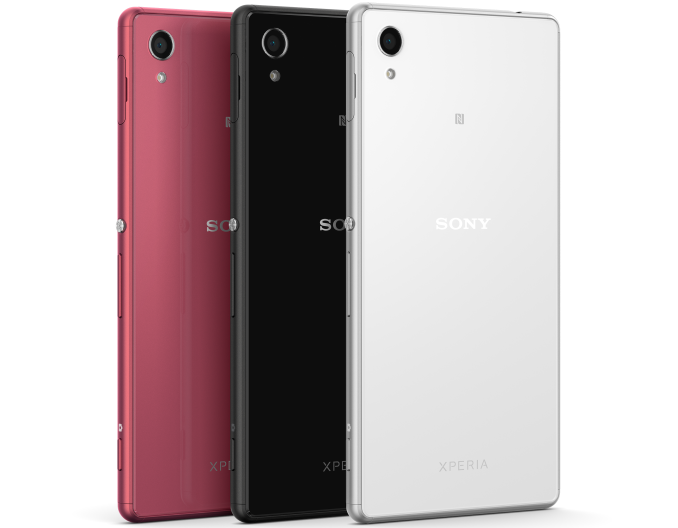 In terms of aesthetics, the Xperia M4 Aqua actually looks fairly nice for a mid-range device. The edges appear to have a nice ergonomic curve, and the buttons appear to be obviously placed and easy to find and press. At 136g, the device is also quite light. Of course, the main appeal is its dust and water protection, with IP65/IP68 ratings to protect against submersion at up to 1.5 meters for 30 minutes, as well as against water projected at the device from somewhere like a shower head or a hose.
While there are currently no plans to bring it to the United States, the Xperia M4 Aqua will be launching this spring in eighty countries worldwide. It comes in the red, white, and black colors shown above, and it will carry a price of 299 euros.
Source: Sony