If you keep your ear to the ground with the technology press, you can't help but notice a few news stories hitting the ground when it comes to Russia, and a slow progression away from x86 relying on home-grown silicon for enterprise applications. These stories have to be taken with a grain of salt, as sometimes the sources are not the best. However one of our more regular sources of news, Imagination Technologies, has lifted the lid on a press release regarding the implementation of MIPS into a communications based SoC with a Russian fabless semiconductor company.
The SoC at the heart of today's press release is the Baikal-T1, which uses the dual core MIPS P5600 Warrior CPU at its base, clocked at 1.2 GHz but supporting a fabric that also integrates dual gigabit Ethernet, 10 gigabit Ethernet, SATA 6 Gbps, DDR3 and PCIe 3.0 at once. The 25x25nm package is manufactured on 28nm (TSMC we would assume) for a sub-5W power consumption.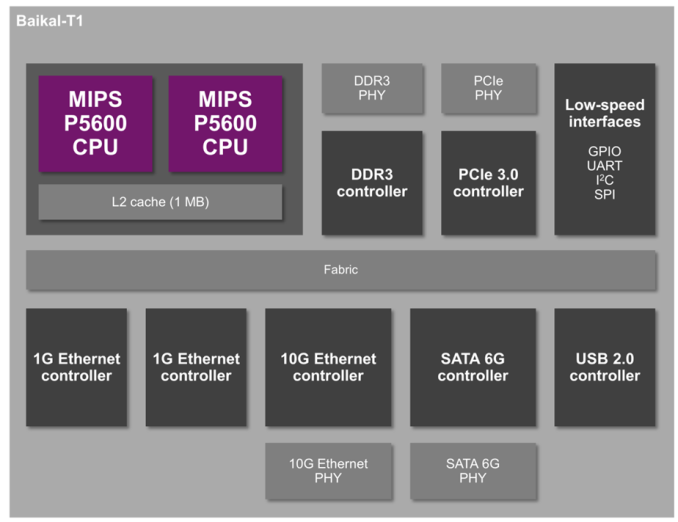 In a world where we discuss smartphone, tablet and notebook SoCs moving to 64-bit, perhaps linking back in to a 32-bit core seems like a regression. Imagination is keen to point out their Enhanced Virtual Addressing for 4GB use and Extended Physical Addressing for 1TB technologies help on this front, as well as enhanced instruction bonding featured in recent generations of Imagination MIPS.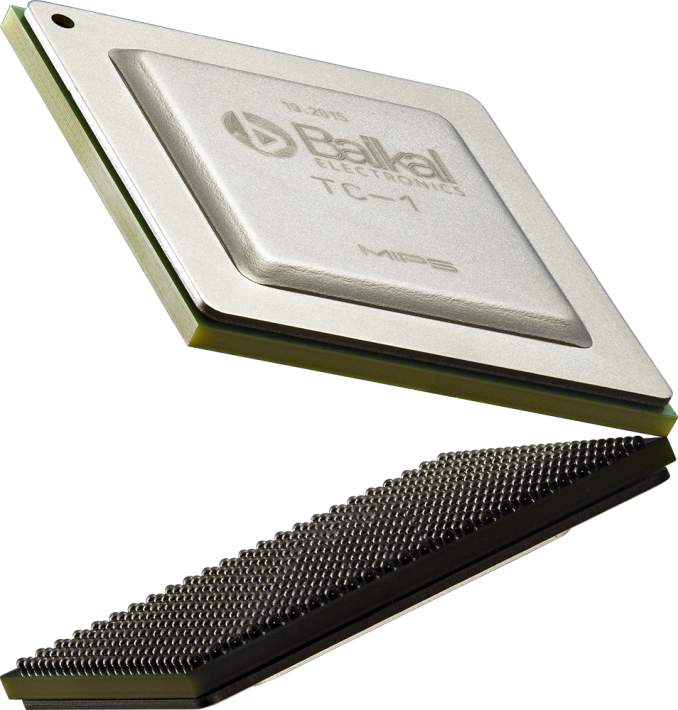 So perhaps a 5W communications processor is not that exciting but it sets a small precedent here. Most of our readers are situated in the west, where x86 and ARM are the key players in anything above 1W. Security concerns regarding backdoor implementations in both designs and algorithms are causing two of the world's largest superpowers, Russia and China, to pursue other avenues, even if this is via the government or commercial. On the commercial line, nation states will offer contracts to those who can satisfy the criteria, and if the criteria is non-x86 + non-ARM to avoid potential issues, especially when it comes to networking, then commercial will come in to fill the void. To that extent, ELVEES, another Russian SoC semiconductor company, is already using 32-bit and 64-bit MIPS in their designs for video analytics.
Source: Imagination Technologies