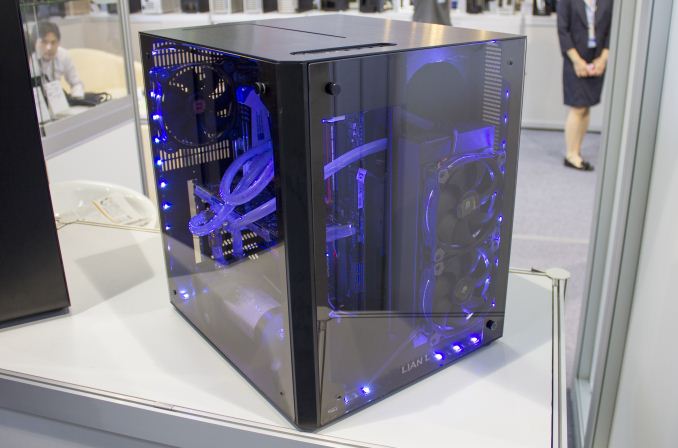 Lian Li had close to a dozen new or prototype-level cases on display at Computex. I've added most in the gallery at the end of this post, but I'll go through a few of the highlights here as well.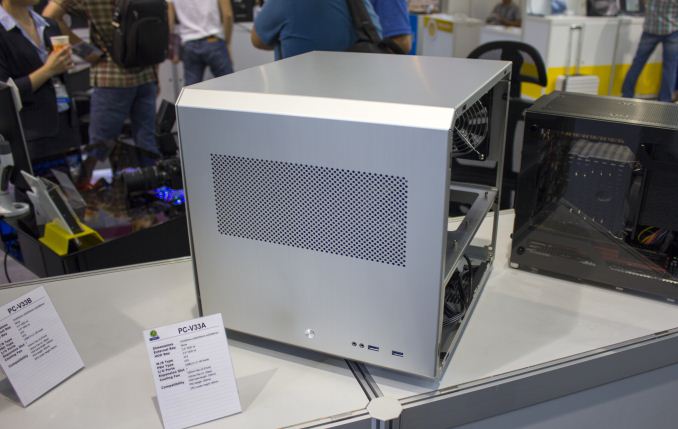 The first one is the PC-V33A, which is a box-like case in which the motherboard is mounted horizontally. The top cover is made out of single piece of aluminum, but it opens up for easy installation.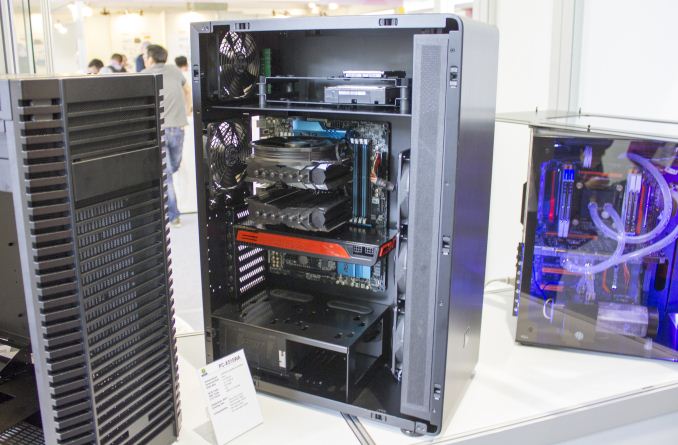 The case above is more of a conceptual prototype where Lian Li is playing around with a taller case design. Instead of having hard drive bays next to the motherboard, there's room for four hard drives in the top chamber, which allows for better airflow in the main chamber.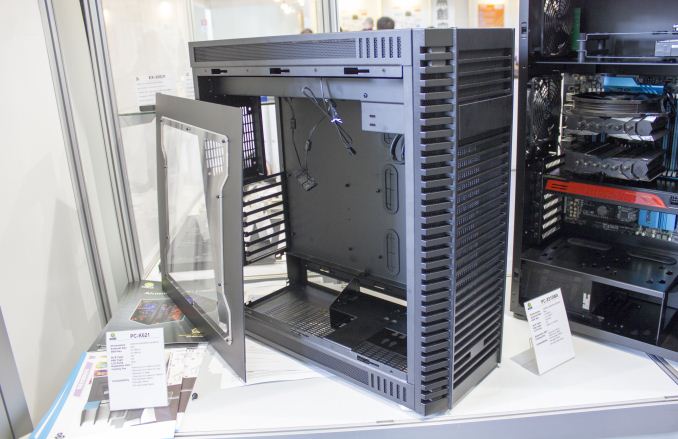 One of the more down to earth designs is the PC-K621, which is also Lian Li's first non-aluminum case. Traditionally Lian Li has kept the Lancool brand for value cases, but it seems that the company is trying to consolidate everything under a single brand now. The PC-K621 is made out of steel and plastic, but it does feel very sturdy and despite the fact that the front panel is made out of plastic, it has a metal-like look in it. Pricing will be about $70, so while it's not exactly a value case it's still considerably cheaper than the rest of the Lian Li cases.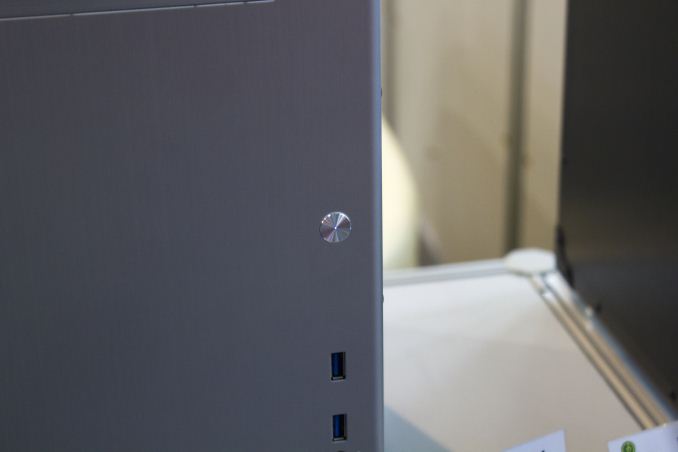 One minor change Lian Li has made to its cases is changing the power button material from plastic to aluminum. The company received many complaints of the power button not having the same feel as the rest of the case, so as any respectable company Lian Li listened to its customers and made the change.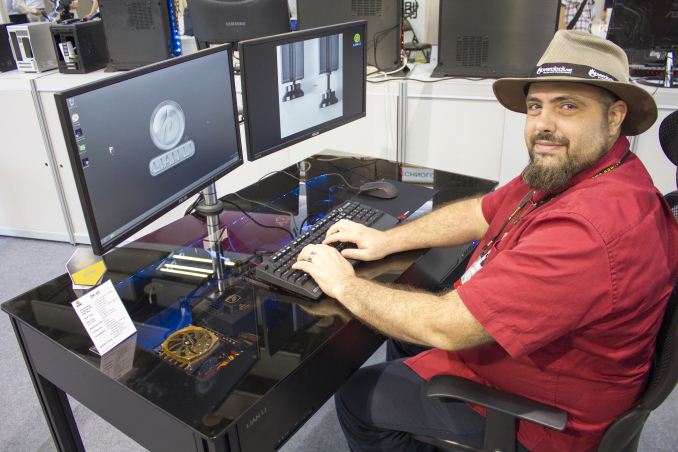 And obviously no Lian Li booth tour is complete without the computer desk case. Lian Li has modified the design a bit so that one can now easily sit with legs under the table, which was one of the issues the earlier cases had (note: that's Kip Hartwell, Lian Li's marketing rep, in the photo, not me). The desk is still expensive, though, and Lian Li doesn't really have any plans of making a value model, but it's a relatively small niche anyway.
Check out the gallery above if you're interested in seeing what else Lian Li had to offer!