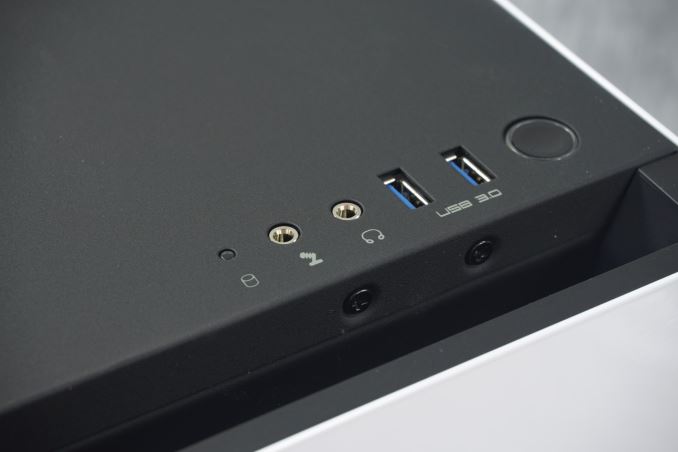 NZXT is a renowned designer of PC cases, offering a wide selection of designs for different tastes and budgets. Even though NZXT has diversified into marketing coolers and PSUs, cases remain the focus of the company, with dozens of designs currently available. Nevertheless, it has been nearly two years since we had a look at any of their newest case designs. In this review, we are going to examine one of their newest products, the S340 in White.
Introduction
The S340 is NZXT's most recent design and it is taking on a huge bet - to be an entirely metallic case with a price tag of about $80. On paper, the S340 with the MSRP of just $70 has excellent specifications, while it also boasts a metal faceplate and a windowed side panel. It is understood that in order for NZXT to be able to offer all that at such a price, certain sacrifices would have to be made. One of them is the removal of 5.25" bays. "ODD-Free" case designs are becoming more and more common, as the market of optical media is slowly fading and discs are getting closer to meeting the fate of floppy discs and cassettes with each passing day, especially with the price of USB ODD drives being quite low. The lack of ODD support is not the only important thing about the S340 though. We are going to examine NZXT's latest creation thoroughly in this review.
NZXT S340 (CA-S340W-W1)
Motherboard Size
ATX, Micro-ATX, Mini-ITX
Drive Bays
External
-
Internal
2 × 3.5" (internal drive cages)
1 x 3.5" (Bottom frame)
2 × 2.5" (System Area)
Cooling
Front
2 × 140 mm or 2 × 120 mm (not included)
Rear
1 × 120 mm (120 mm FN V2 fan included)
Top
1 × 120 mm or 140 mm (120 mm FN V2 fan included)
HDD
-
Bottom
-
Radiator Support
Front
Up to 280mm
Rear
Up to 120mm
Top
-
Side
-
Bottom
-
I/O Port
2× USB 3.0, 2× USB 2.0, 1× Headphone, 1× Mic
Power Supply Size
ATX
Clearances
HSF
160 mm
PSU
-
GPU
364 mm (<334 mm if a liquid cooling radiator is installed)
Dimensions
445 mm × 200 mm × 432 mm
17.52 in × 7.87 in × 17.01 in
Prominent Features
· 90% Steel Construction
· Simple Interior Layout
· Compact Size
· Kraken™ Ready
· ODD Free Design
Price
$81 incl. shipping
Packaging & Bundle
NZXT supplies the S340 in a rather plain cardboard box, with the sole artwork being a picture of an amazingly clean system built inside the black version of the case. The packaging provides ample shipping protection, with thick Styrofoam slabs forming a strong protective shell for the lightweight case.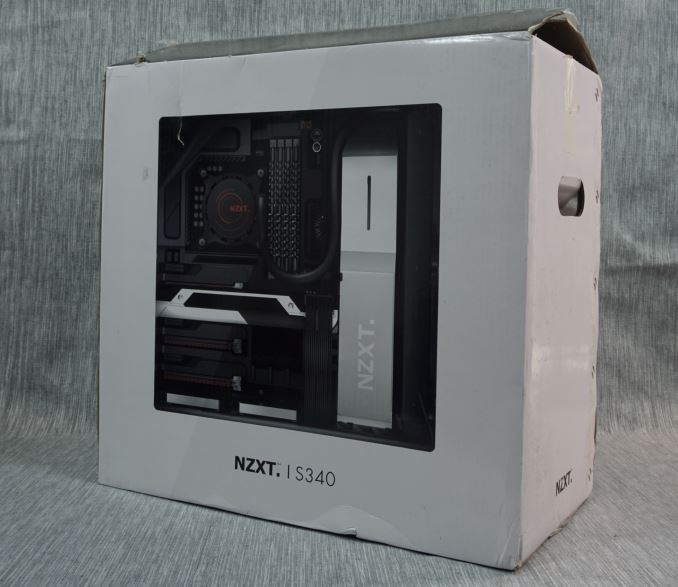 The bundle of the S340 is spartan, with NZXT providing just the absolute necessary for the assembly of the system. Only a basic manual, black screws and a few short black cable ties are provided.