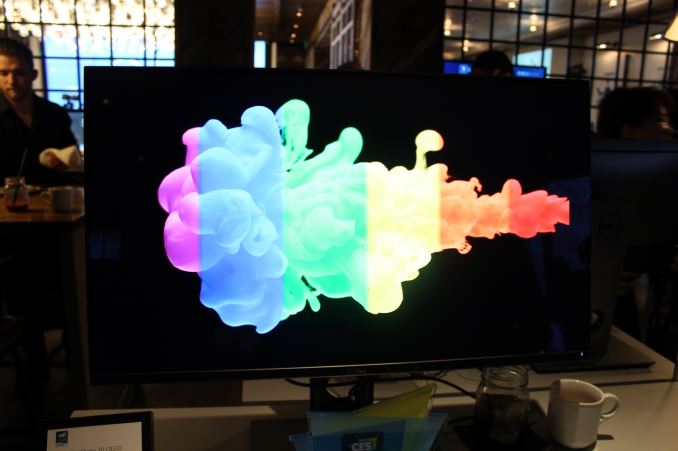 Another year, another Consumer Electronics Show - actually, it seems that it's official name is now just CES. Nonetheless, it ends up being one of the biggest shows of the year for technology, if not the biggest. Covering PC to smartphone to TV to IoT to the home and the car, CES promises to have it all. It's just a shame that the week involves so many press events and 7am-midnight meeting schedules it can be difficult to take it all in, especially with 170,000 people attending. With the best of interests, we did take some information away and we asked each editor to describe the most memorable bits of their show.
Senior PC Editor, Ian Cutress
CES is a slightly different show for me compared to the other editors - apart from flying in from Europe which makes the event a couple of days longer, it actually isn't my priority show, and that honor goes to Computex in June. Despite this, and despite companies like ASUS cancelling their press events because everything they would have announced would come after Computex anyway, CES this year felt like my busiest event ever. Overriding announcements like AMD's Polaris is a great way to get the adrenaline going, but a couple of other announcements were super exciting too.
First up I want to loop back to ASUS. Despite the lack of a press event, their PR mail shot just before the event mentioned a 10G Ethernet switch being launched. At the time I mistook the announcement for a 10 port switch, when the device is actually a 2x10G + 8x1G, but even in that configuration the price of $300 is hard to ignore. Moving a workspace to 10G, especially 10GBase-T, means getting a capable switch, which at a minimum costs $800 at the moment for an 8-port number. So bringing that down to something more palatable is a good thing.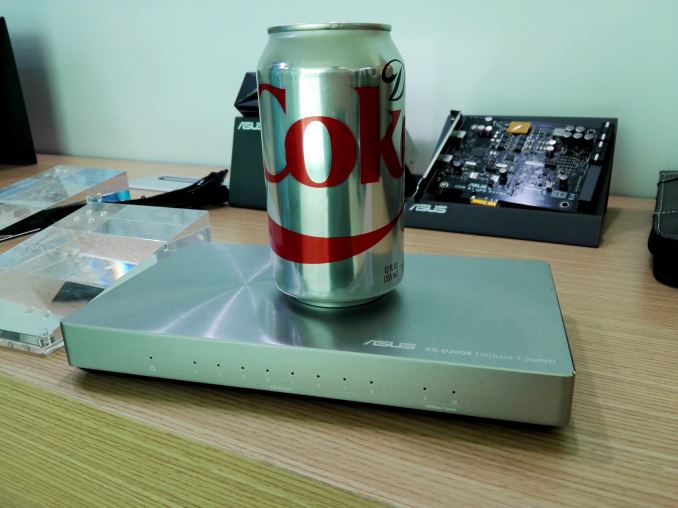 Having been to China to visit Huawei at the end of last year and talking about the Kirin 950 meant it was good to see the Mate 8 launched and Andrei's launch day review. ARM's A72 microarchitecture, the thinner, lighter and more powerful upgrade to A57, was in the flesh and on 16nm using TSMCs 16FF+ node. When we spoke with Huawei and HiSilicon before the launch, they were promoting some impressive numbers especially on power efficiency, which Andrei tested and confirmed. Whereas 2015 was a relative dud for mobile on Android, 2016 should breathe a bit of life into an ever expanding market with the introduction of A72 and 16/14nm.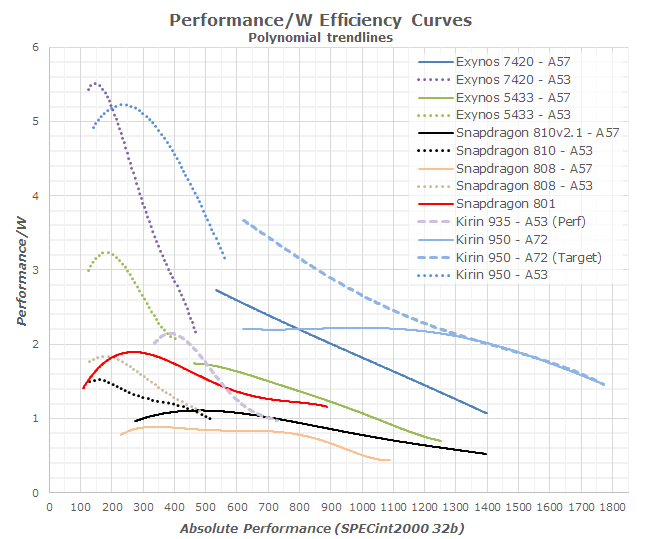 Speaking of things that should come to life in 2016, Virtual Reality should be on the rise and the constant talk about VR was ever present at the show. Not only the kits (I had another go at the HTC Vive with iBuyPower while HTC filmed it) but also the hardware that powers them, with AMD's Raja Koduri stating that true VR requires 16K per eye at 240 Hz. While we're far away from that right now, we saw new hardware gracing the scene such as EVGA's VR Edition that provisioned for all the USB ports needed, or full on systems with MSI's Vortex. The Vortex was interesting by virtue of the fact that it sounds essentially like the Mac Pro with a single CPU and two GPUs in a triangular configuration sharing a single heatsink and a single fan to cool them in nothing bigger than a small wastepaper bin. While the design is purely aimed at the gaming crowd, a professional look paired with a Core i7 and two GTX 980 Ti graphics cards (or any upcoming 14/16nm cards), plus the Thunderbolt 3 ports it has, would make it a mini powerhouse for gaming and VR.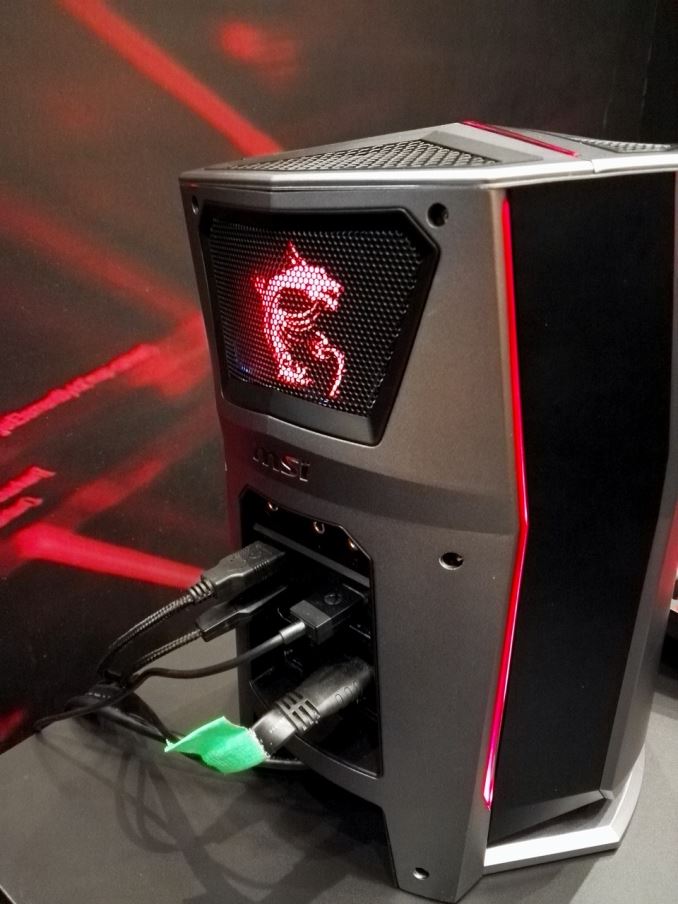 I got super excited for a couple of other things, but perhaps not for normal reasons. Firstly was storage - Mushkin showed us an early PVT board of their new 2TB drive, but said it was a precursor to a 9mm 4TB model coming in at $500. That pushes pricing down to $0.122 per GB, although in that configuration due to some RAID controllers and splitting it takes a hit on IOPS and power consumption, but nonetheless it seemed a good way for cheap SSD style storage.
(Edit 2016-01-26: Mushkin has clarified their comments to us: they are aiming for below $0.25/GB, which puts the drive south of $1000. Saying $500 is more of an end goal several years down the line for this sort of capacity.)
The other part was Cooler Master's new MasterWatt power supply with an integrated ARM controller and Bluetooth. This gave the user, either via internal USB or on the smartphone app, access to the power consumption metrics, rail loading and recording functionality that I've badly wanted in a power supply for a while. With the right command line tools and recording, I ideally want to get several of these to power my next generation of testbeds and get a metric ton more data for our reviews. I've pitched several ideas to CM about how we can use them in the future and they seem very willing to work towards a common goal, so watch this space.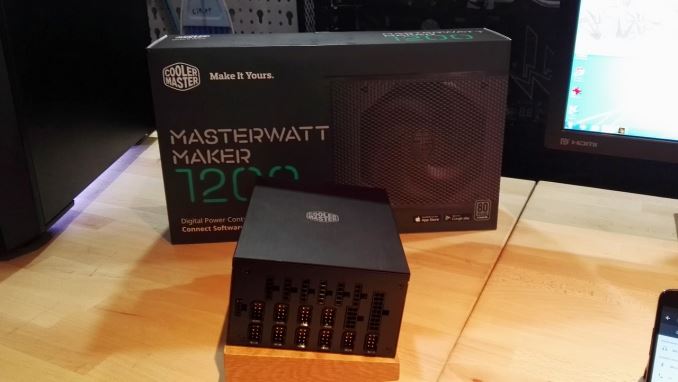 My big show of the year is going to be Computex in early June, when a number of the standard tech companies have already stated they have large plans for releases. Roll on 2016...!