WD Blue
Western Digital is unveiling its latest addition to the WD Blue family today - the SN570 NVMe SSD. A DRAM-less PCIe 3.0 x4 drive, it brings in performance improvements over the current lead product in the line - the SN550. In order to better appeal to the content creators market, WD is also bundling a free month of membership to Adobe Creative Cloud. Similar to the SN550, the SN570 is also available in three capacities - 250GB, 500GB, and 1TB. All drives are single-sided, come with a 5-year warranty, and carry a 0.3 DWPD rating. The key performance improvement over the SN550 is the increase in sequential read speeds from 2400 MBps to 3500 MBps. Though Western Digital wouldn't officially confirm, we believe this is...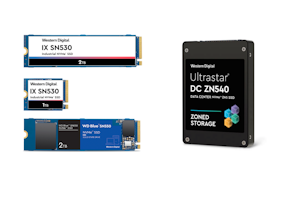 At Flash Memory Summit this week (online for the first time), Western Digital is showing off three new SSD products and have outlined the company's areas of strategic focus...
12
by Billy Tallis on 11/11/2020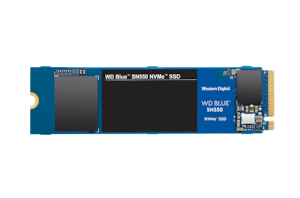 Western Digital is refreshing their NVMe-based WD Blue product line, replacing the WD Blue SN500 with the new WD Blue SN550. The SN550 updates both the controller and NAND...
15
by Billy Tallis on 12/10/2019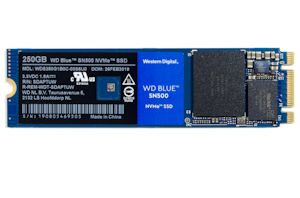 Western Digital's latest generation of WD Blue SSDs jumps from SATA to NVMe, making some sacrifices in the process but still meeting the everyday needs of the typical consumer.
51
by Billy Tallis on 4/19/2019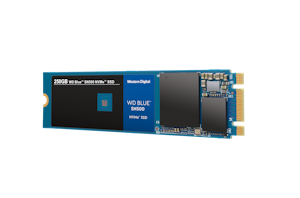 In the process of assimilating SanDisk, Western Digital has been re-using their hard drive branding on consumer SSDs: WD Green, Blue and Black can refer to either mechanical hard...
15
by Billy Tallis on 3/14/2019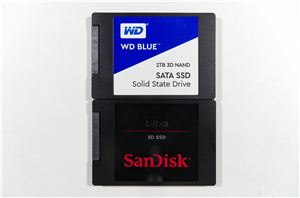 The first 3D NAND SSDs from Western Digital and its SanDisk subsidiary have arrived. The same mainstream SATA SSD with 3D TLC is being sold under two names, but...
52
by Billy Tallis on 9/14/2017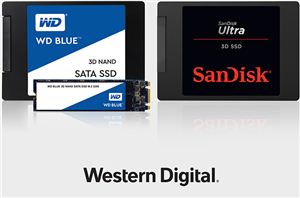 Western Digital on Monday officially launched its first consumer SSDs based on its 64-layer 3D NAND memory. The new drives will be available under the WD Blue 3D NAND...
12
by Anton Shilov on 5/29/2017